WANTED (UK) - Avengers Tower 40334 and Battle of Hoth (40333)
I'm after the two recent GWP from Lego,
#40334
Avengers Tower and
#40333
Battle of Hoth. I am also looking for the Marvel and Star Wars prints that accompanied each promotion. I missed the boat on these as my partners just given birth to our gorgeous twins and my focus was elsewhere, just trying to play catch up now. They would need to be be new and sealed in great condition.
If anyone's got these spare, PM me with what you would like for them.
Have loads of sets etc i could trade if you see anything your after, or happy to pay cash. Happy to trade most sets that I own where I have more than one copy (see link below).
https://brickset.com/sets/ownedby-Minty
PM only with any offers
Thanks for looking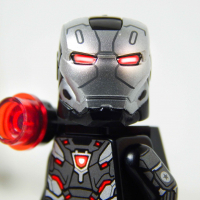 Recent discussions
•
Categories
•
Privacy Policy