Breaking up is hard to do
After nearly a year on display (and having promised my good lady wife that it would only dominate the corner of the living room for a month) the time is approaching to dismantle the UCS Falcon.

Now typically, when I take a modest sized set apart, I simply bundle the parts into sensible groups (liftarms, plates, pins etc), put them into ziplock bags and back in the box they go.

However, this is considerably bigger than anything I've ever built, and in order to be able to build it again at some point in the future (when I have more display space), I'm wondering what the best way to go about the deconstruction process is?

At present I'm considering trying to work backwards through the book so that I can at least put all the pieces into appropriately numbered bags, however, I can see that being pretty time consuming.

Anyone got any suggestions for taking apart big sets with an eye on ease of reconstruction?

Cheers!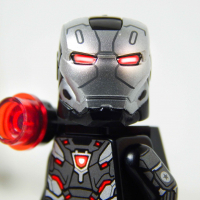 Shopping at LEGO.com or Amazon?
Please use our links to help keep the forum online: LEGO.com • Amazon