Please refrain from posting animated GIFs, memes, joke videos and so on in discussions other than those in the off topic area.

Dismiss this message to confirm your acceptance of this additional forum term of use.
What are some things you wish Lego would make the sets for already.
There are a number of themes that Lego has the rights to but has made little or no sets for. X-Men, Adventure Time, and Dr. Who, etc. As such is the case what are some things you would like to see Lego make sets for?
I Personally would like to see some sets for James Bond. I like the movies, and the DB-5 was nice for the people that like the large creator cars. But for fans who don't want to spend $200 on it would a couple of littler sets with minifigures would be welcome.
Each set could contain a different James Bond actor. Put Sean Connery in a Dr.No set, Roger Moore in a Moonraker one, Pierce Brosnan - GoldenEye, Daniel Craig - Casino Royale. And so on.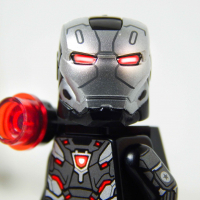 Recent discussions
•
Categories
•
Privacy Policy