Please refrain from posting animated GIFs, memes, joke videos and so on in discussions other than those in the off topic area.

Dismiss this message to confirm your acceptance of this additional forum term of use.
Wanted - Single/Open CMF S1, S2 and S3 (Trade) (US/World)
Hello fellow Bricksetters - because I don't plan ahead real well, I am on the hunt for a few Collectible Minifigures from Series 1, Series 2 and Series 3. I know it would probably be cheaper for me to scrounge about Bricklink and eBay for said figures, but I'd rather make some trades and spread some positive LEGO Karma.
Series 1:
(1) Tribal Hunter
(2) Cheerleader
(3) Caveman
(4) Clown
(5) Zombie
(6) Skateboarder
(7) Robot
(9) Magician
(10) Wrestler
(11) Nurse
(12) Ninja
(14) Forestman
(16) Cowboy
Series 2:
(1) Mexican
(4) Witch
(5) Vampire
(9) Mime
(12) Skier
(13) Disco Guy
(15) Surfer
(16) Pharaoh
Series 3:
(3) Tribal Chief
(7) Sumo Wrestler
(12) Gorilla Suit Guy
(13) Space Alien
(15) Rapper
(16) Baseball Player
Some miscellaneous stuff I'm also looking for:
#71001-2
Medusa (Series 10)
#41568
Lewt (Mixel)
I've got all sorts of stuff to trade, from big sets and modulars to polybags and other CMFs. No good (or even bad!) offer be ignored.
Examples of stuff I have available:
A full, but loose set of Series 6 CMFs and Series 11 CMFs. A sealed set of Disney CMFS. I have 60+ random TLNM CMFs.
#40222
- 24-1 Christmas Set
#10241
- Maersk Triple-E
#40252
- Mini Volkswagen Beetle
#40220
- Mini London Bus
Drop me a line!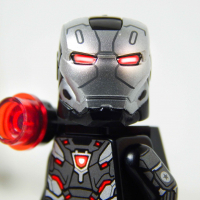 Recent discussions
•
Categories
•
Privacy Policy