Some people struggle to admit it, but the red sausage element is everyone's favourite part. I mean, just look at it - it's so simple, but just like a real sausage, it brings endless joy.
So without further ado, let's delve into some obscure sausage facts!
Highest sausage density
The highest ratio of sausages to parts can be found in
#4455
Hotdog Girl, which is a polybag from the 2002 World Cup. There are only 6 parts in this polybag, and one of them is a sausage, so this set is literally more than 16% sausage. Lucky girl. The set builds a girl holding a sausage and some money. If it weren't for the title of this set, I'd have to wonder what on Earth is going on there.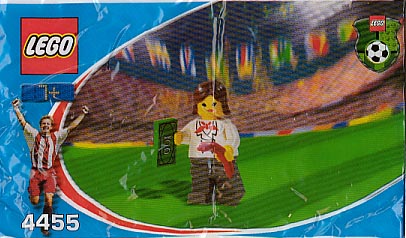 The next highest ratio can be found in another polybag,
#30072
Woody's Camp Out. Obviously, no camp out is complete without a helping of sausage, and one of the 18 parts is just that.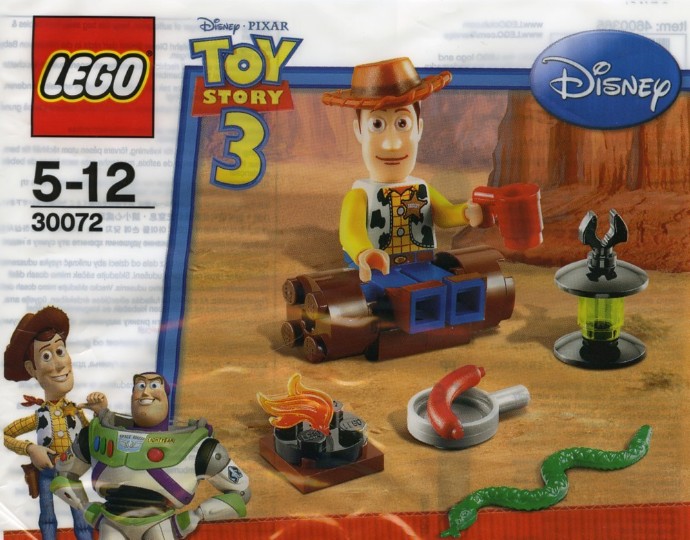 Largest sausage-containing set
The largest set to contain a sausage is
#71006
The Simpsons House.
Although this contains a total of 3 sausages, the sausage factor is diluted to only 0.12% by virtue of the huge number of other parts.
Largest number of sausages in one set
#71016
Kwik-E-Mart contains the largest number of sausages (a total of 4!).  They can be found in the most obvious location - inside the hot dog machine.
Hidden sausages
But this is where it gets interesting: Nobody knows why there is a sausage in
#75014
Battle of Hoth. It is hidden away in a box, and the set's description suggests it might be a weapon or a tool rather than an item of food: "Accessories include shovel, pickaxe and a sausage".
I urge you not to think too long and hard about why there is a sausage in the Battle of Hoth, as it has a tendency to bring out some of the
wurst puns
.
Meat and two veg
#79003
An Unexpected Gathering gets an honourable mention for including a sausage
and
an accompanying pair of red cherries. Hmm, I don't know why I thought this should deserve an honourable mention now. Anyway, it also contains a pair of carrots if you want a different kind of meat and two veg.
Advent sausages
Two different Lego City advent calendars have included sausages. No other advent calendar has ever contained one - not even the Star Wars ones, which further adds to the mystery of how a poor defenceless sausage managed to stray into the Battle of Hoth.
The first advent sausage appeared in the 2010 version of the Lego City calendar (#2824), but the 2013 calendar (#60024) contained two sausages! One of them is pictured being held by a fireman, who is holding a fire extinguisher in his other hand. Clearly it must be some kind of special extra spicy sausage.
Oldest sausage
The first set to contain a sausage (a pair of them, in fact) was a Scala themed set from 2000:
#3150
Puppy Playground. If this sausage were a person, it would almost be old enough to vote in some countries. If this sausage were not a person, it would just be a sausage.
Unsafe-to-eat sausages
The classic red sausage element has only been seen in the wild in two different colours.
The 2004 Belville set,
#5940
Doll House, contained three nougat coloured sausages.
You can say what you want about Belville, but at least it brought us this little gem:
It was never used in any other set, and I still can't think why it was immediately dickontinued.
A pair of black sausages appeared in a single Atlantis set in 2011:
#7984
Deep Sea Raider. Rather than representing a burnt sausage (which, let's face it, would actually be quite realistic for the many sets containing barbecues), the two sausages actually serve a functional purpose: they form the curved arm that protects the raider's glass cockpit from being damaged.
I'm all worn out from thinking too much about sausages now. What other obscure sausage facts have I missed out?!
Happy new year! :)