Shopping at LEGO or Amazon?
Please use our links:
LEGO.com
•
Amazon
As an Amazon Associate we earn from qualifying purchases.
Bit of help with valuing some bits to be sold for Fairy Bricks. Mainly technic/space
Hello all,
I am making my way through a load of bulk donated to Fairy Bricks, some has sold, some is listed on ebay and the rest I am trying to value. See here:
http://bricksetforum.com/discussion/22778/on-behalf-of-fairy-bricks-pre-loved-sets-for-sale-ww-postage-space-technic-ferrari-more#latest
I am currently trying to price the contents of 4 Technic 36x48 Storage Crates. I dont know where to start with regards to putting a value to it. It'd be nice if they went to a forum member to be played with and appreciated and with them having quite a bit of interest I am also hoping to get some decent money for the FB kitty. 
There are four pictures below so Id appreciate any opinions as to the value or if anyone is able to pick out any rare pieces.
This also serves as a bump for the main thread and highlights it for those of you who may not have seen it!!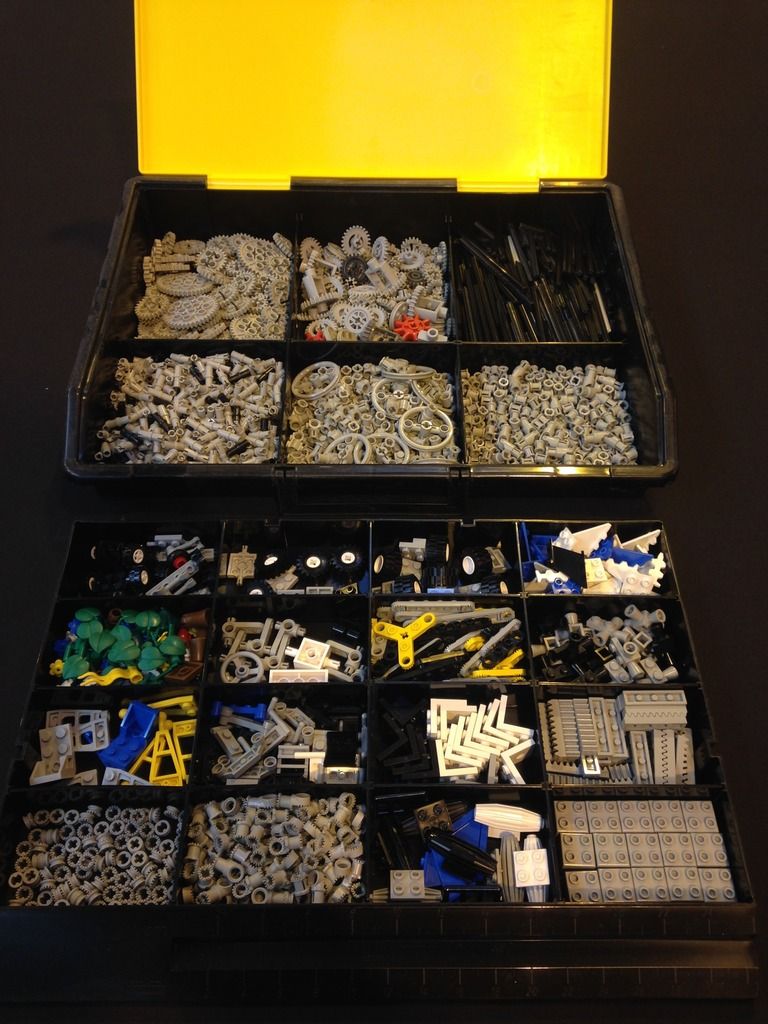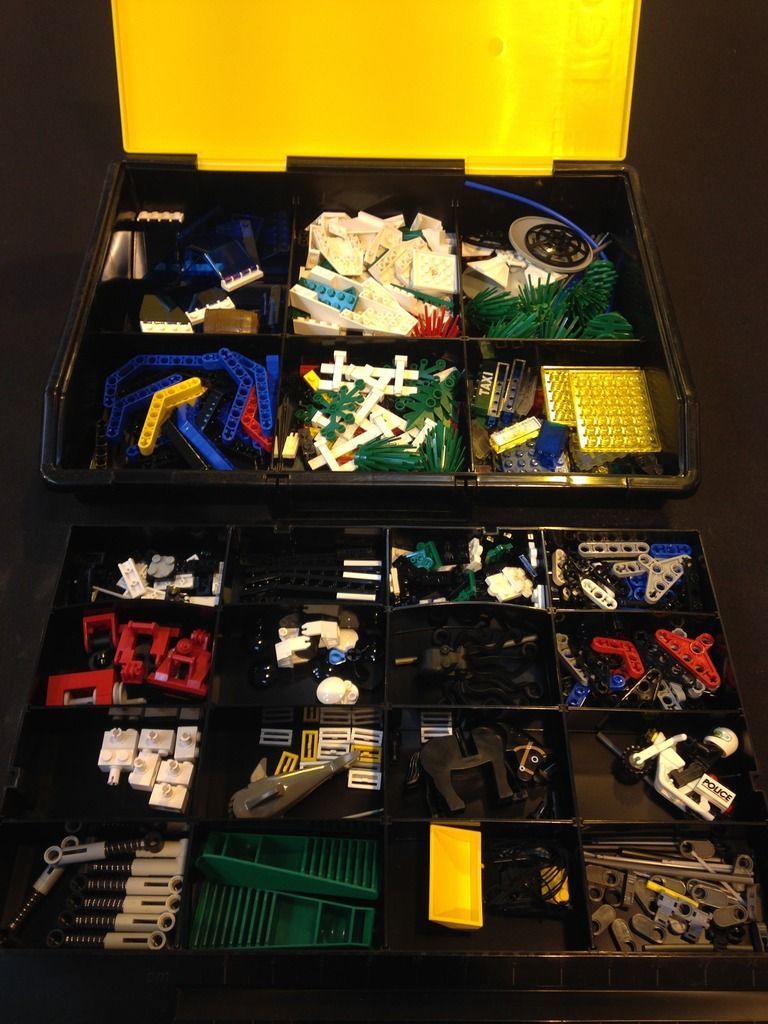 Shopping at LEGO.com or Amazon?
Please use our links: LEGO.com • Amazon
Howdy, Stranger!
It looks like you're new here. If you want to get involved, click one of these buttons!
Quick Links
Categories
4

Announcements

10.9K

General

13.5K

Shopping

2.1K

Brickset

1.1K

Other
Brickset.com is a participant in the Amazon Services LLC Associates Program, the Amazon.com.ca, Inc. Associates Program and the Amazon EU Associates Programme, which are affiliate advertising programs designed to provide a means for sites to earn advertising fees by advertising and linking to Amazon.
As an Amazon Associate we earn from qualifying purchases.