Hello all, i just recently got back into the bricks. My last set was the 4504 Millennium Falcon witch i think i got in 06 or somewhere around that time. So after 6 years or so ive hit amazon hard and ordered up 5 new sets.
While i was watching the star wars marathon on spike yesterday i got a hunch and decided i wanted something star wars for Christmas and the first thing that came to mind was legos. So i started researching, the last time i even looked into legos was when the 10179 MF came out and at the time i didnt have the cash to buy one, now i wish i would of sold anything to get that $500 to buy one. So when i seen the $1700 that they were going for i knew what to do, buy buy buy. So after hours of researching kits and watching youtube for hours i started a shopping cart at amazon that totaled $989 when i hit the check out button plus what my girlfriend ordered for my Christmas witch was $208ish.
But first id like to go back way back, it was the christmas of 1993 and i was in and out of oat mil baths because i had the chicken pox, i was 3 at the time. But that didnt stop me from building one of my favorite sets.
THE DEEP FREEZE DEFENDER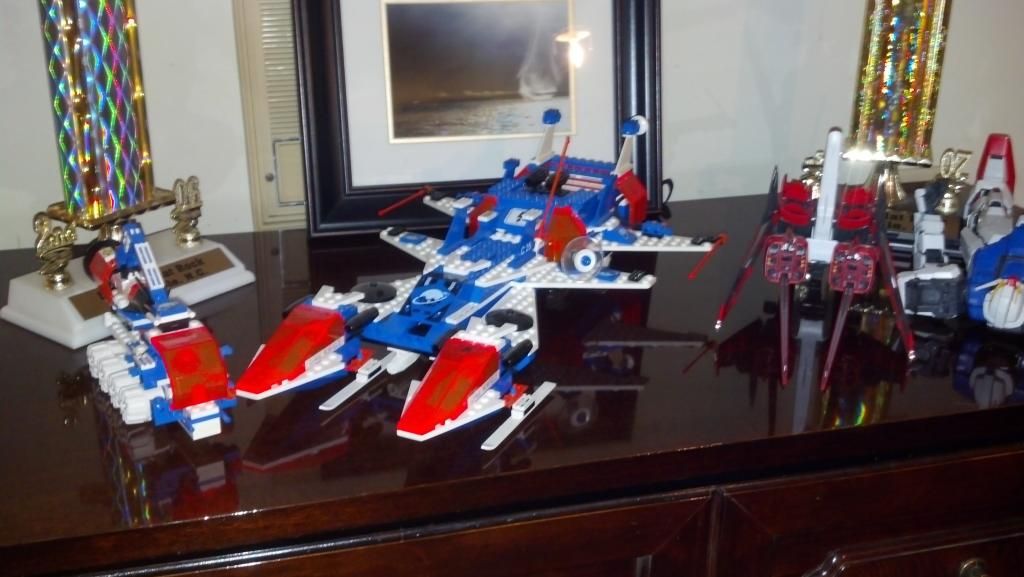 100% complete after almost 10 years of been played with crashed put back together then crashed again and again. Some parts are a little chewed up from where id get them apart with my teeth cus my fingers weren't quit strong enough to get them apart.
So christmas is a special time for legos and i want to be hunkered down with my fingers just getting busy on some pieces. To insure lots of finger building time i have 2x Super Star Destroyers and 2x Imperial Shuttles and one R2 D2. All UCS mind you, not building 2 of each but one will go in a nice big box for later resale.
Until christmas i have a mission, i have a UCS x-wing and a tie interceptor hiding in some boxes somewhere that are going to be in need of a lot of tlc in order to get them in some what of a complete stage. I will have updates later int the week, wish me luck guys.
Thanks for reading