This is my first post so bare with me. In this post I'm going to show you all how I powered set 4841 and made it look GOOD! I could not find any good examples online so here is how I did it.
First I will post the pictures of the elements I had to modify with an exacto knife.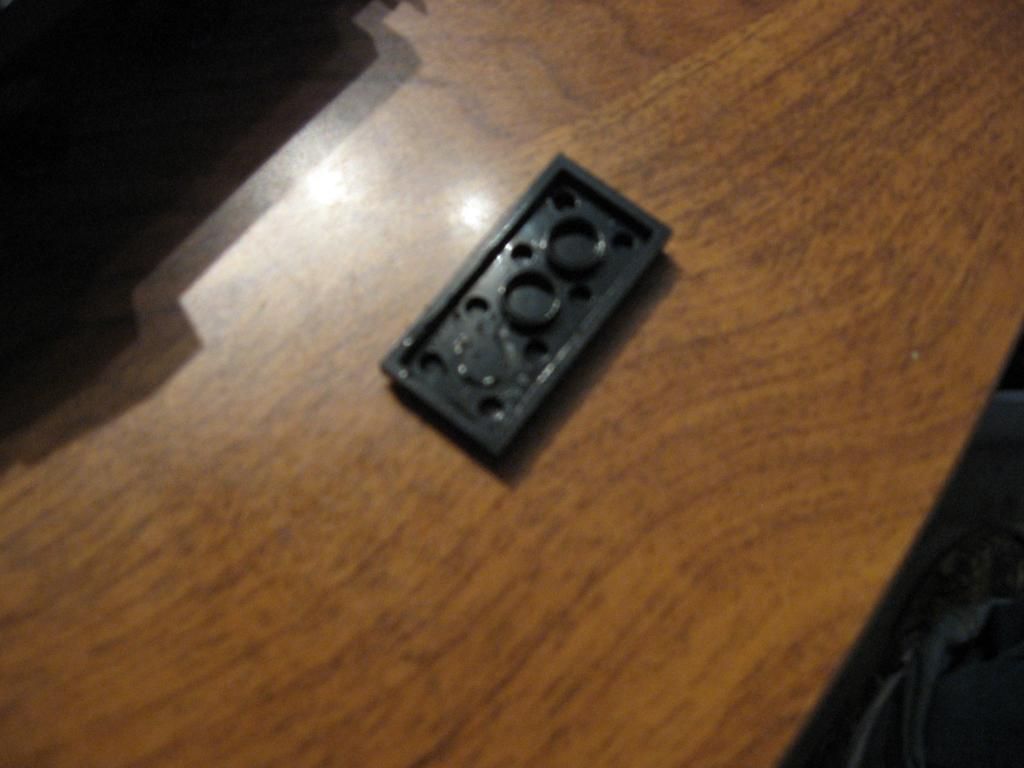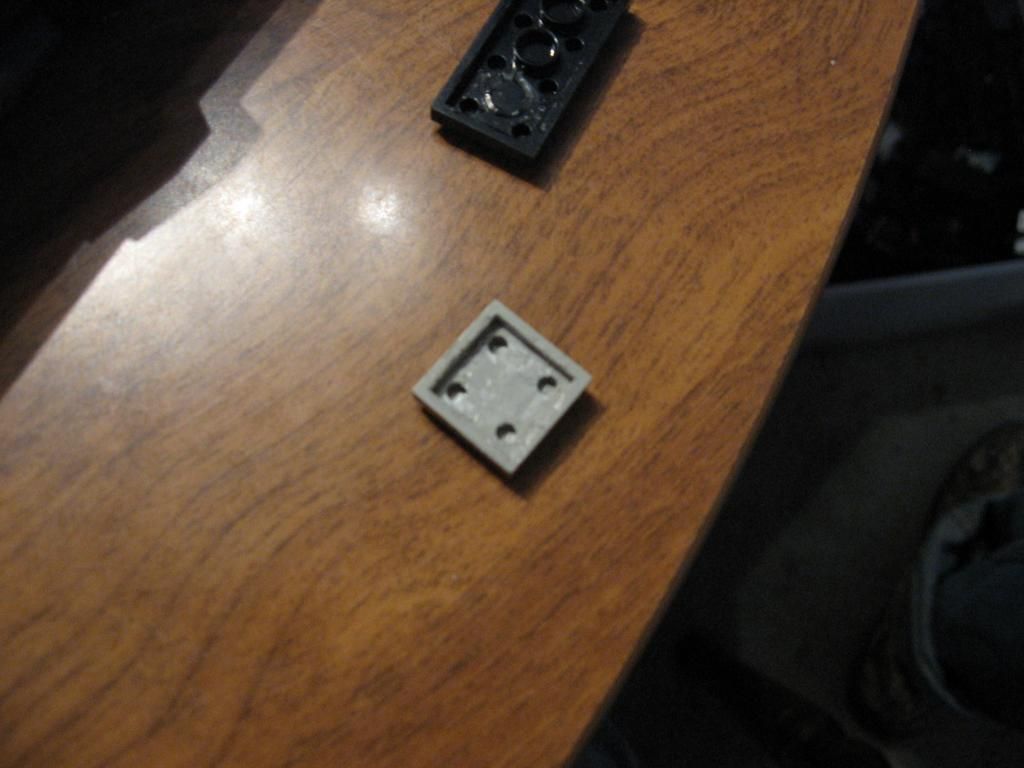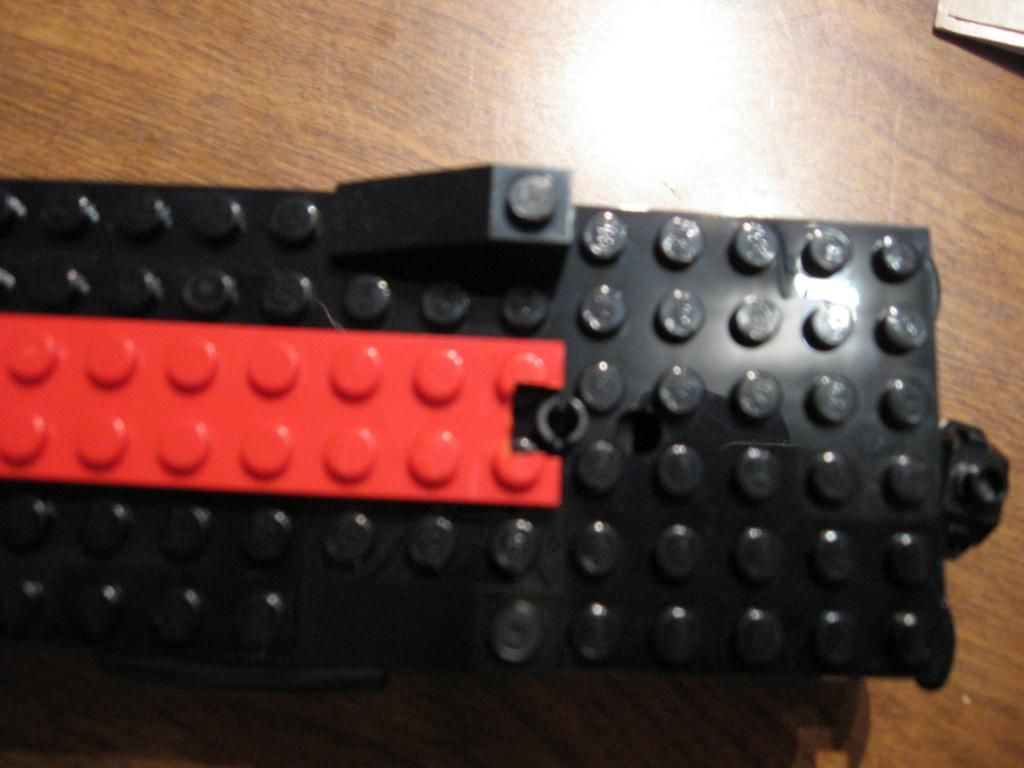 Here is a pic of where the moded pieces fit when building the loco
Here is a pic of how I moded the baseplate to let the motor cable move freely. After cutting off the knobs I added a slick tape to reduce friction.
Here is the pic of the moded tender. It houses the battery box and IR reciever.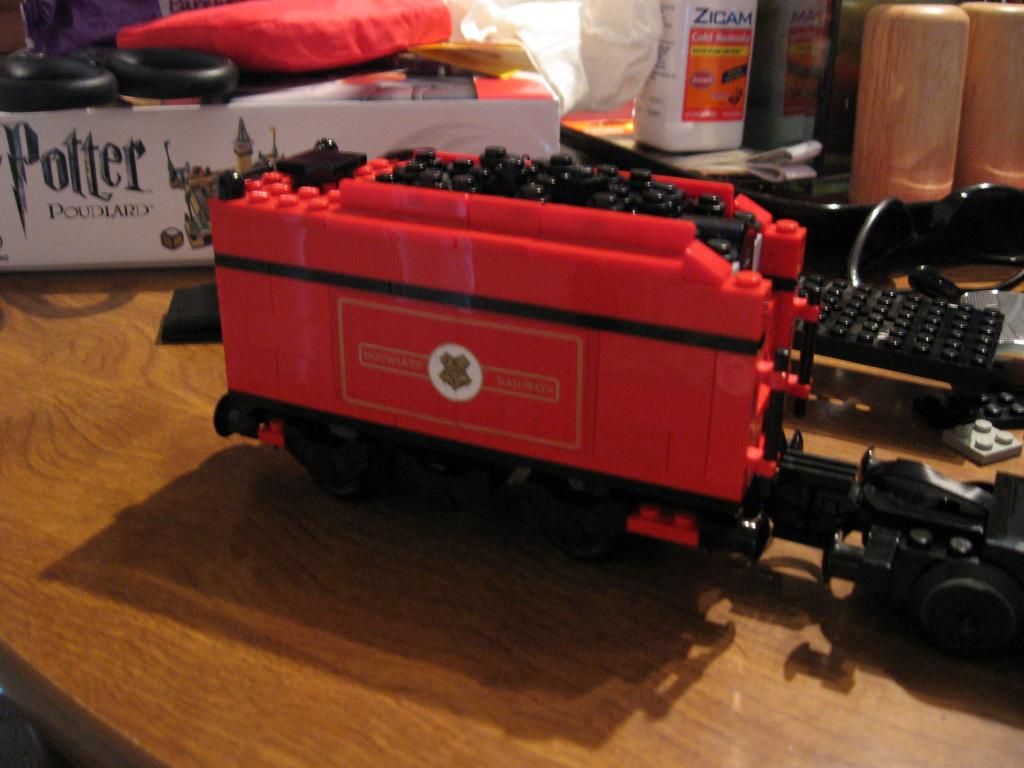 Here is a pic of the inside of the tender.
Next I will show the cover parts for the tender.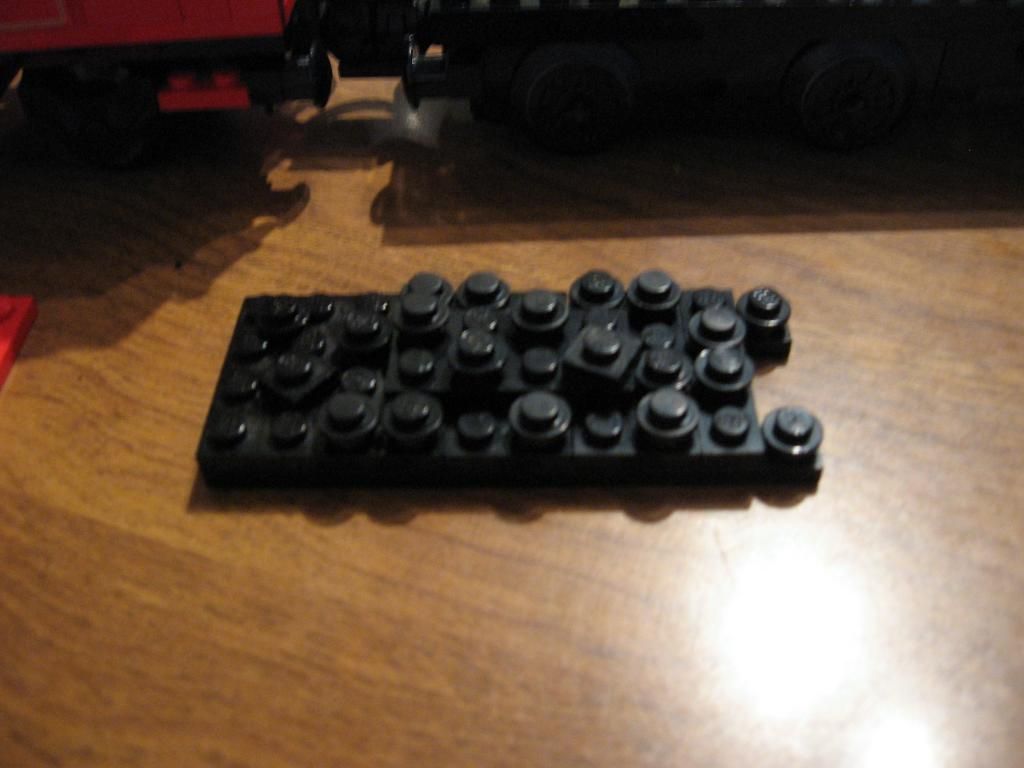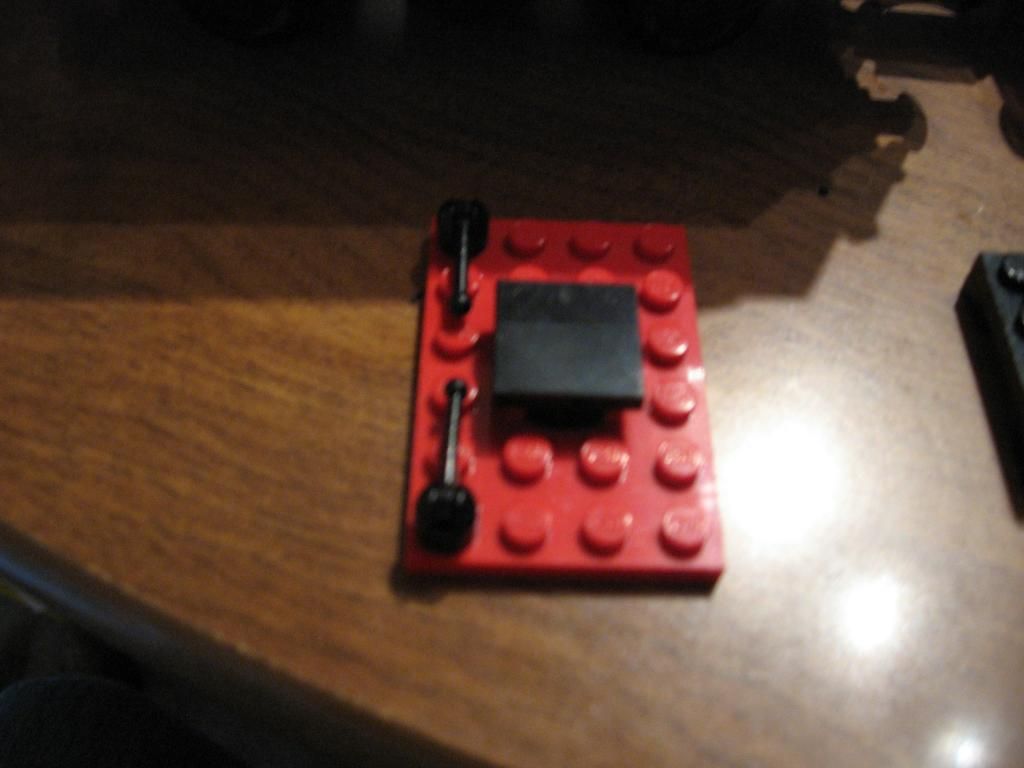 This next pic is the wire routing from the tender to motor.
This pic shows the bottom of the tender. Note that I left the center wheel out so it will track aroud the sharp lego turns.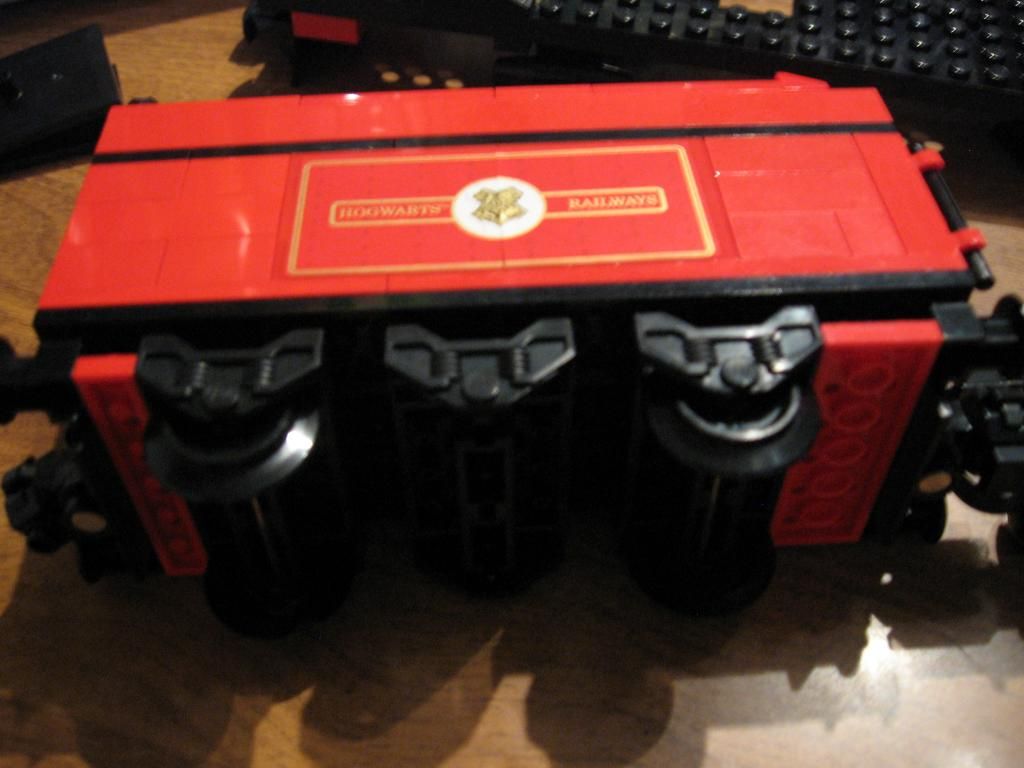 This pic is a side shot of the detail I gave the bottom of the loco. I added a small train wheel truck to the front. I also added elements that simulate the steam pistons.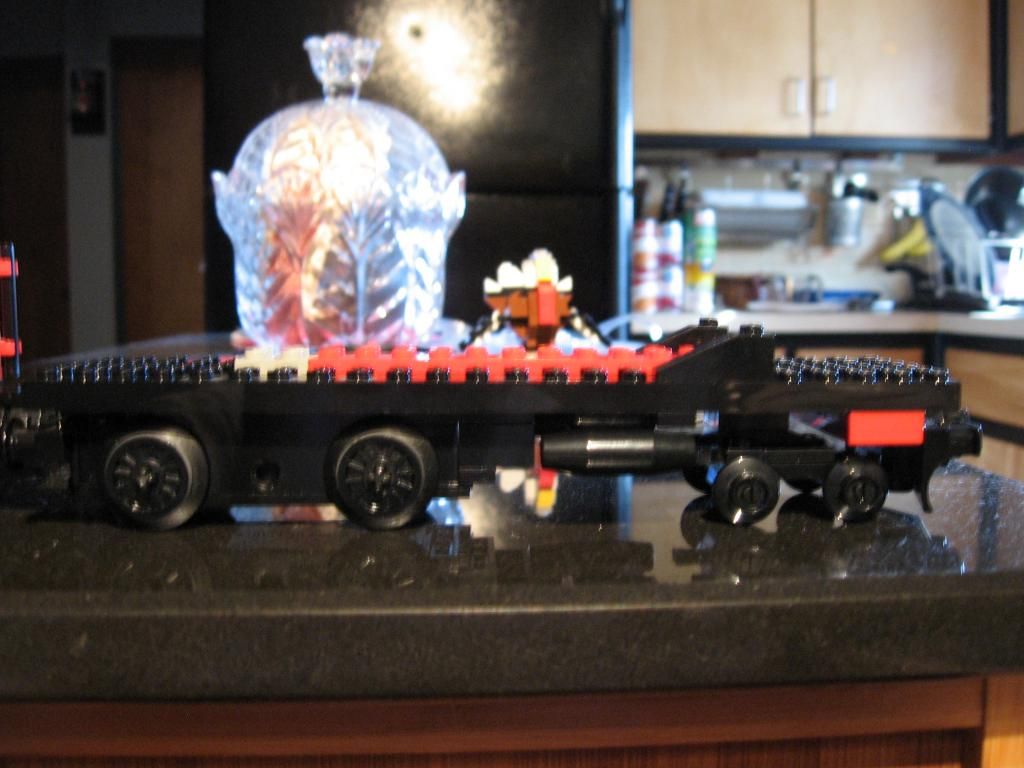 Here are close up shots of the pistons and front truck/bogey.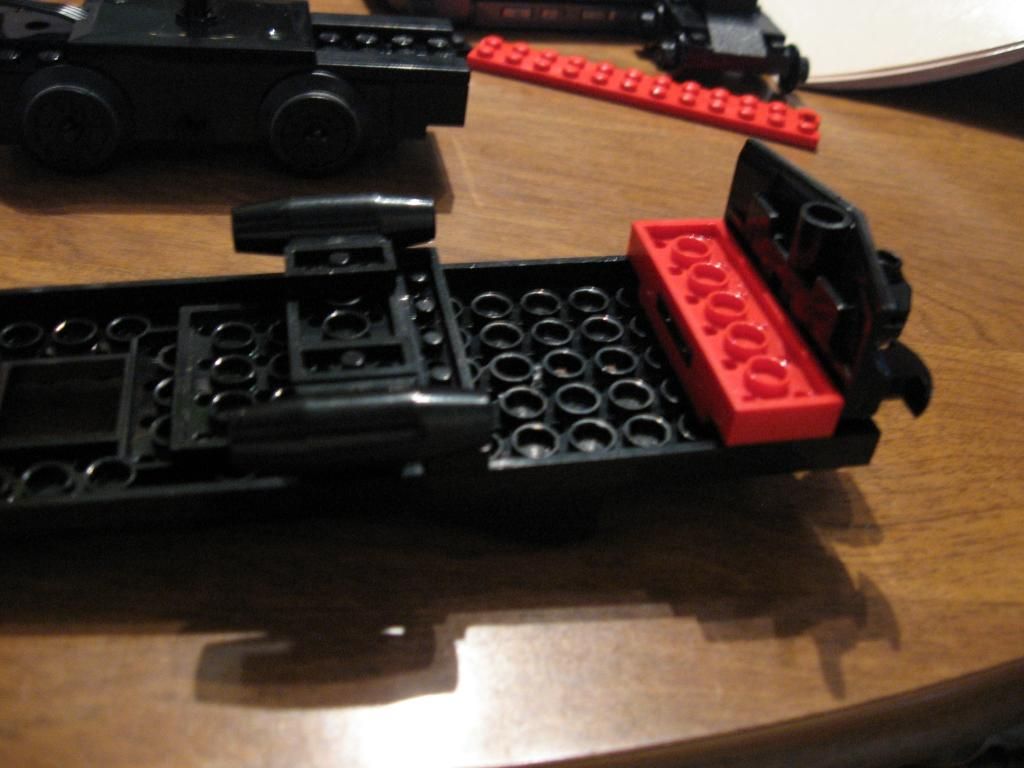 The front wheels used:
Hope this helps anyone who wants to power this wonderful set. I will post more pics of the whole train when its done. I have 2 coaches and am building a cobine car. Thanks for looking! Carl