Please refrain from posting animated GIFs, memes, joke videos and so on in discussions other than those in the off topic area.

Dismiss this message to confirm your acceptance of this additional forum term of use.
Forum performance issues on various browsers
This is a bit of an odd one. The forum is appearing slightly, er, broken for want of a better word. The oddity is that these performance issues seem localised to my laptop. I'm using the most updated Firefox, and I have checked on the latest IE and Chrome as well and the same issues are occuring. But when I'm on my desktop, it's perfect (the issues are confined to the forum, Brickset.com is working fine on my laptop).
Does anybody have any ideas about what might be happening? Honestly starting to think some IT guys at work are trolling me given how much time I spend on here. Here are some screenshots I've taken to illustrate the issues (assuming they show up, having to put in the tags manually because I can only write plain text on this broken version).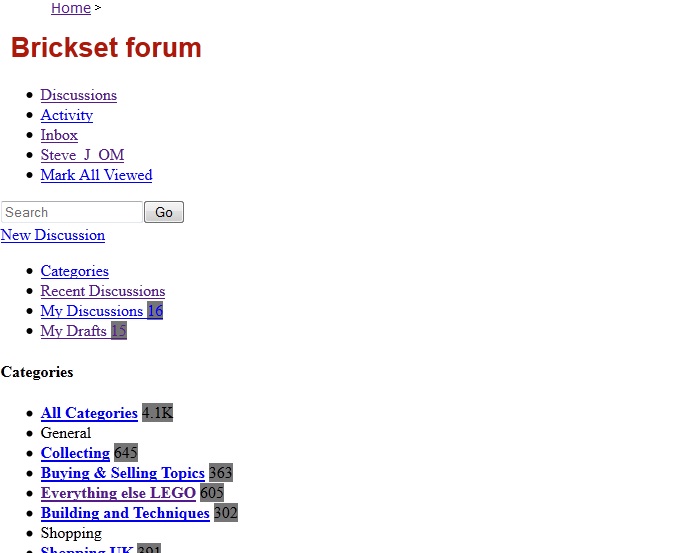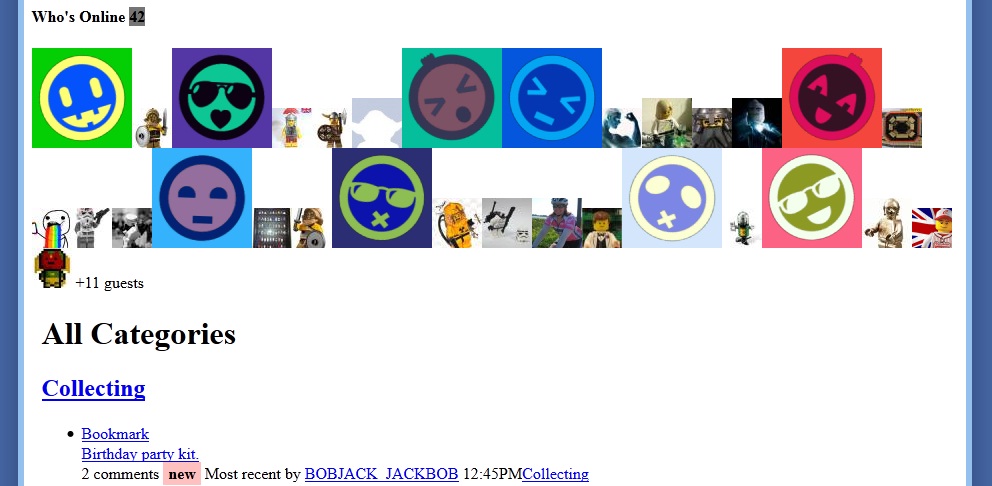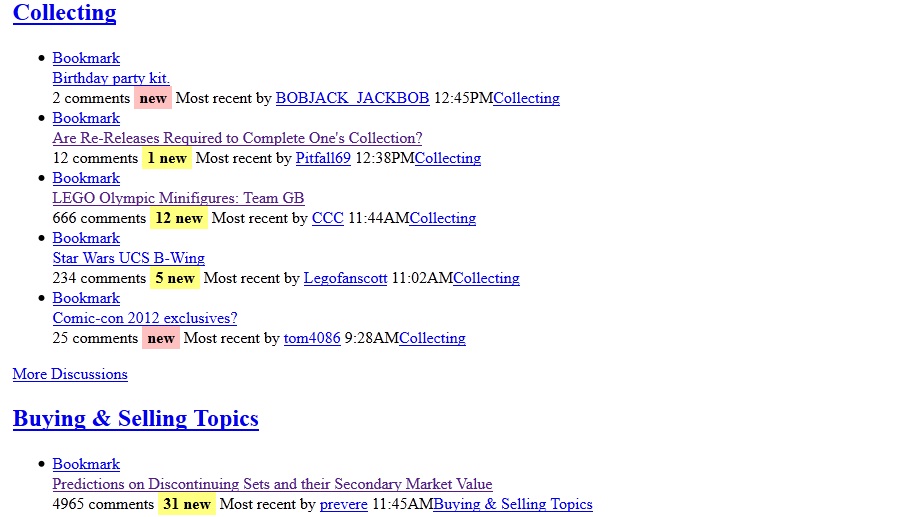 Help!
Recent discussions
•
Categories
•
Privacy Policy