Shopping at LEGO or Amazon?
Please use our links:
LEGO.com
•
Amazon
As an Amazon Associate we earn from qualifying purchases.
18+ sets to be labelled Icons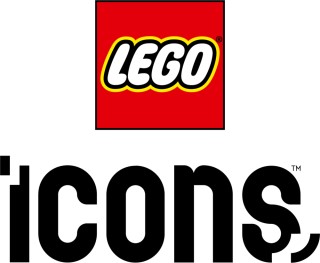 LEGO has just issued a statement about the categorisation of Adults Welcome/18+ sets in its online store and elsewhere:
From June 1st, 2022, we will be uniting many of our adult focused LEGO sets under the name LEGO Icons to help our adult consumers easily to find new, immersive builds or models that link to their interests and passions, particularly when shopping or browsing online. The name LEGO Icons will span all of our sets designed for older builders that are not already part of an existing LEGO theme such as LEGO Technic, LEGO Ideas or LEGO Architecture.
This raises the question, then, what should we do in our database? At the moment 18+ sets are tagged as such but they reside within the appropriate themes. We have continued to categorise themeless ones as Creator Expert even though LEGO ceased to use that name in 2020.
The most obvious thing to do is to see what sets are labelled as Icons at LEGO.com on Wednesday then assign them to a new theme here, but then that would mean that, for example, modular buildings and winter village sets would be split across two themes, Icons and Creator Expert. Would that matter?
Let us know what you think in the comments.
© 2022 Brickset.com. Republication prohibited without prior permission.
Shopping at LEGO.com or Amazon?
Please use our links: LEGO.com • Amazon
Recent discussions • Categories • Privacy Policy • Brickset.com
Categories
15.7K

General

2.3K

Brickset

13.8K

Shopping

1.2K

Other
Brickset.com is a participant in the Amazon Services LLC Associates Program, the Amazon.com.ca, Inc. Associates Program and the Amazon EU Associates Programme, which are affiliate advertising programs designed to provide a means for sites to earn advertising fees by advertising and linking to Amazon.
As an Amazon Associate we earn from qualifying purchases.