Shopping at LEGO or Amazon?
Please use our links:
LEGO.com
•
Amazon
As an Amazon Associate we earn from qualifying purchases.
Interview with Chris Stamp, Speed Champions Design Manager - Part 2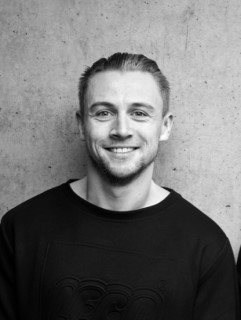 The second section of our exclusive interview with Chris Stamp covers quality issues, production limitations and minifigures in Speed Champions sets.
Brickset: The new sets have received a fantastic response overall, but criticism has been levelled against the printing in certain sets, such as the Lamborghini Countach.
Chris: These are things that we are challenging internally. People have also commented on the 1x2 tiles on the headlights of the Ferrari and we acknowledge that red is not a perfect match. That is not something the designers are happy with, but was the best we could do at the moment.
Did you consider using a standard 1x2 tile instead, without printing?
We tried that, but the headlights looked too narrow with red tiles and we always prioritise attention to detail. Also, when we are developing the elements, we do not always know the quality of the final print, so there is sometimes a disconnect between how we intend the product to be and the production capability.
© 2022 Brickset.com. Republication prohibited without prior permission.
Shopping at LEGO.com or Amazon?
Please use our links: LEGO.com • Amazon
Recent discussions • Categories • Privacy Policy • Brickset.com
Categories
15.7K

General

2.3K

Brickset

13.8K

Shopping

1.2K

Other
Brickset.com is a participant in the Amazon Services LLC Associates Program, the Amazon.com.ca, Inc. Associates Program and the Amazon EU Associates Programme, which are affiliate advertising programs designed to provide a means for sites to earn advertising fees by advertising and linking to Amazon.
As an Amazon Associate we earn from qualifying purchases.