Set Viewing Issues on Brickset
Anyone else currently having trouble browsing the website? I can't browse any themes, or even my sets owned/wanted. This is a screenshot of what I'm seeing on every page: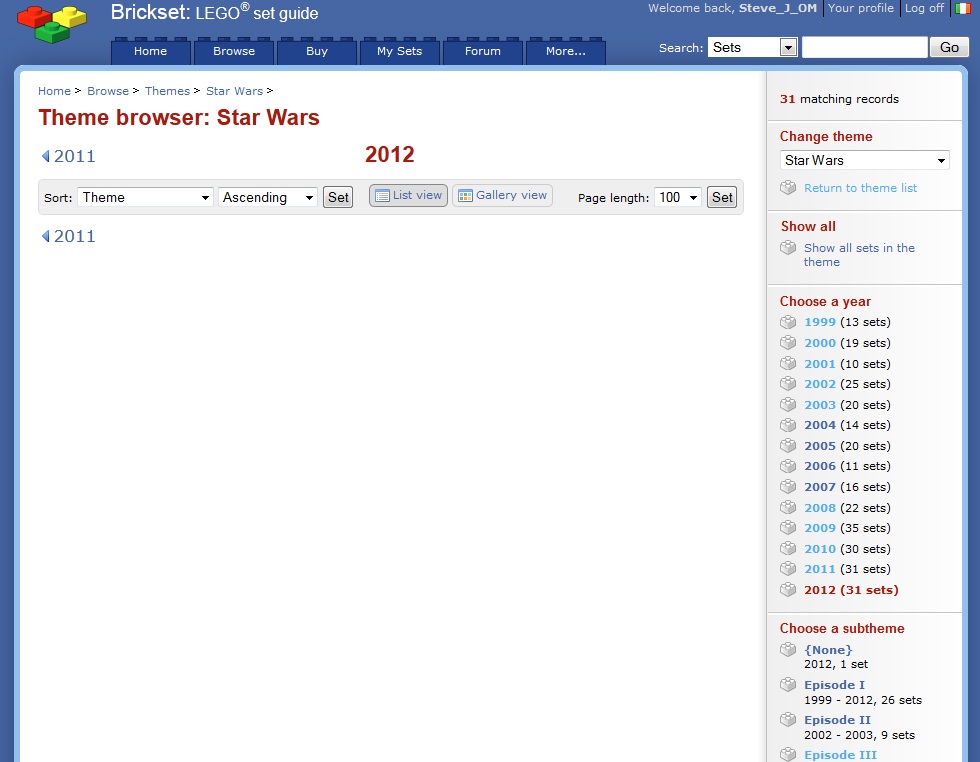 I opened Internet Explorer (shudder) to make sure it wasn't just Firefox acting up, but had the same problem on that too.
Recent discussions
•
Categories
•
Privacy Policy