Shopping at LEGO or Amazon?
Please use our links:
LEGO.com
•
Amazon
As an Amazon Associate we earn from qualifying purchases.
Classic Space Lego for spares etc
Hi all
I thought I'd post this here and see if any interest before venturing onto eBay / Facebook Market place....
My plan to try and replace broken & lost parts and get the hydrogen peroxide out to whiten parts and restore my remaing classic space sets has bit the dust as I don't seem to have the time to work on it, so I've made the decision to get rid of it and am offering it up here first in case any classic space fans want or need the parts.
As far as I know
#6821
and
#6801
are 100% complete,
#6842
about 90% complete, and
#6971
and
#6980
about 80-90% complete, and there are parts from some other sets there too.
Most pieces are in a decent state considering they are almost 40 years old although some of the white pieces and baseplates have yellowed and some of the parts have signs of stress or cracks etc. When uploading the pics I've noticed the lighting was a bit off, and some parts may look more yellow than they are - can provide more photos if needed.
If you're interested please feel free to make an offer!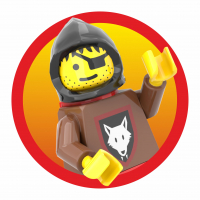 Shopping at LEGO.com or Amazon?
Please use our links: LEGO.com • Amazon
Recent discussions • Categories • Privacy Policy • Brickset.com
Categories
16.2K

General

2.3K

Brickset

13.9K

Shopping

1.2K

Other
Brickset.com is a participant in the Amazon Services LLC Associates Program, the Amazon.com.ca, Inc. Associates Program and the Amazon EU Associates Programme, which are affiliate advertising programs designed to provide a means for sites to earn advertising fees by advertising and linking to Amazon.
As an Amazon Associate we earn from qualifying purchases.