Shopping at LEGO or Amazon?
Please use our links:
LEGO.com
•
Amazon
As an Amazon Associate we earn from qualifying purchases.
What is a minifigure?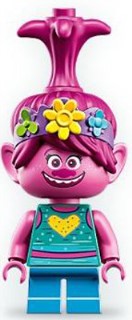 Our recent article about minifigures sparked discussion about what a minifigure actually is.
As you probably know, we are permitted to use BrickLink's minifig catalogue on the site here, so we are at the mercy of its administrators when it comes to deciding what is and isn't in it.
Recently the scope of what constitutes a 'minifig' there has broadened to include things like this crane from Duplo Thomas the Tank Engine which I think most would agree stretches the definition somewhat. Taking that line of reasoning to its logical conclusion, every Bionicle character could be classified as a 'minifig' and probably licensed BrickHeadz too, given they too are named brick-built characters.
There are other inconsistencies in the site's definition, too. Take the figures in 7789 Lotso's Dump Truck for example. Chunk is considered to be a minifig, but Lotso and Stretch are not, whereas other similar characters such as Angry Birds are.
Anyway, the point of this article is to encourage discussion ahead of us potentially going through all the 'minifigs' currently in the database and deciding whether they are actually minifigs, as most people would understand them, or something else entirely, so that unwanted ones can be filtered out of lists if desired.
© 2021 Brickset.com. Republication prohibited without prior permission.
Shopping at LEGO.com or Amazon?
Please use our links: LEGO.com • Amazon
Recent discussions • Categories • Privacy Policy • Brickset.com
Categories
15.7K

General

2.3K

Brickset

13.8K

Shopping

1.2K

Other
Brickset.com is a participant in the Amazon Services LLC Associates Program, the Amazon.com.ca, Inc. Associates Program and the Amazon EU Associates Programme, which are affiliate advertising programs designed to provide a means for sites to earn advertising fees by advertising and linking to Amazon.
As an Amazon Associate we earn from qualifying purchases.