Shopping at LEGO or Amazon?
Please use our links:
LEGO.com
•
Amazon
As an Amazon Associate we earn from qualifying purchases.
Selling a large LEGO brick collection quickly?
Hey all

If you were about on this forum back in 2014-15, then you probably know or recognise me. But lately I have fallen extremely inactive, because of one main reason: I no longer have an interest in LEGO. And now I have found myself running out of space, and also a friend of mine dropping me an unexpected gift that requires a ton of floor space that I don't have, so am left needing to get rid of a vast majority of my collection fast, while still getting a reasonable price for it.

But this puts me in a predicament: the amount I have is huge (I would estimate maybe 40 or 50kg loose bricks). The amount of minifigures in it though is low as I removed those and sold them a long time ago. With that many bricks, selling them all as a lot during these times would be really difficult due to pickup being very limited and postage awkward. I've tried for months even before Covid to sell a lot of loose bricks half the size on ebay to no success.

The one thing I would be willing to do is split all the bricks up into 2 lots - one regular, one Constraction. Even then, they would be pretty hefty and have similar issues to selling it all as one bulk lot. It's all just too mixed up and far too time consuming for me to be able to piece it out set by set.

Anyone got any ideas? Or maybe advice on value or most cost effective way to ship such a large amount so it might get more interested buyers? Heck if anyone even wants to help me out by buying my loose brick collection. Anything would be appreciated.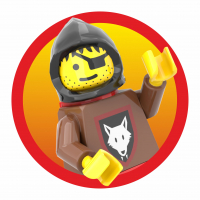 Shopping at LEGO.com or Amazon?
Please use our links: LEGO.com • Amazon
Recent discussions • Categories • Privacy Policy • Brickset.com
Categories
1

Announcements

14.6K

General

16.1K

Shopping

2.2K

Brickset

1.2K

Other
Brickset.com is a participant in the Amazon Services LLC Associates Program, the Amazon.com.ca, Inc. Associates Program and the Amazon EU Associates Programme, which are affiliate advertising programs designed to provide a means for sites to earn advertising fees by advertising and linking to Amazon.
As an Amazon Associate we earn from qualifying purchases.