I kinda like finding strange or unfamiliar LEGO parts and trying to identify them on Bricklink... is that masochistic? Probably.
Occasionally I see a piece in a lot or posted online that I think is genuinely odd and proves difficult to find. Without relevant esoteric knowledge finding this part (for example) is a little bit of a challenge: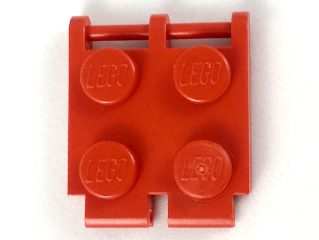 Unless you know it, or you've seen it in passing, have the set/s or happen to be a Bricklink Wizard, I think you'll be in for a bit of a search. Bricklink can be obtuse at times... and doesn't always show the parts explicitly (oo-err Missus!).
The part above is not in 'modified plates', and it doesn't come up if you search 'links' either.
Answer:
I only found
this
by hitting upon the search term "2x2 plate" and being prepared to follow the results to the top of
page 4
.
It got me thinking that here be the makings of a rolling challenge. To start it off, I nominate this part:
If you find it (or know what it is) please post a Bricklink part number, your search terms and a link to the part. Then it's your turn to set the next "Unusual Part" for identification and post a picture (no bigger than 600 pixels wide).
Some rules:
1. The part has to appear in the inventory of at least one set after 1958 (since the introduction of the 'system').
2. It must be LEGO.
3. Please post your answer seperately to your new nominated piece.
4. In the event of two people posting an answer at approximately the same time, the first post will take precedence.
5. Please avoid specific variants with 'a', 'b', 'c' suffixes. Although, I think minifigure and other printed parts should be okay.
6. Just a bit if fun, please don't take it too seriously, I'm thinking that this should be self-adjudicating. Comment and on/off-topic discussion is strongly encouraged.
PS. I won't be offended if you think this is stupid and don't want to play.