I am in the process of cutting back my collection so that I can enjoy my build area more as it is stuffed to the gills with LEGO.
I have several lots of polybags grouped for sale to help these find a new home. They are all in sealed and new condition.
This top photo contains 11 City polys and is for sale for $35.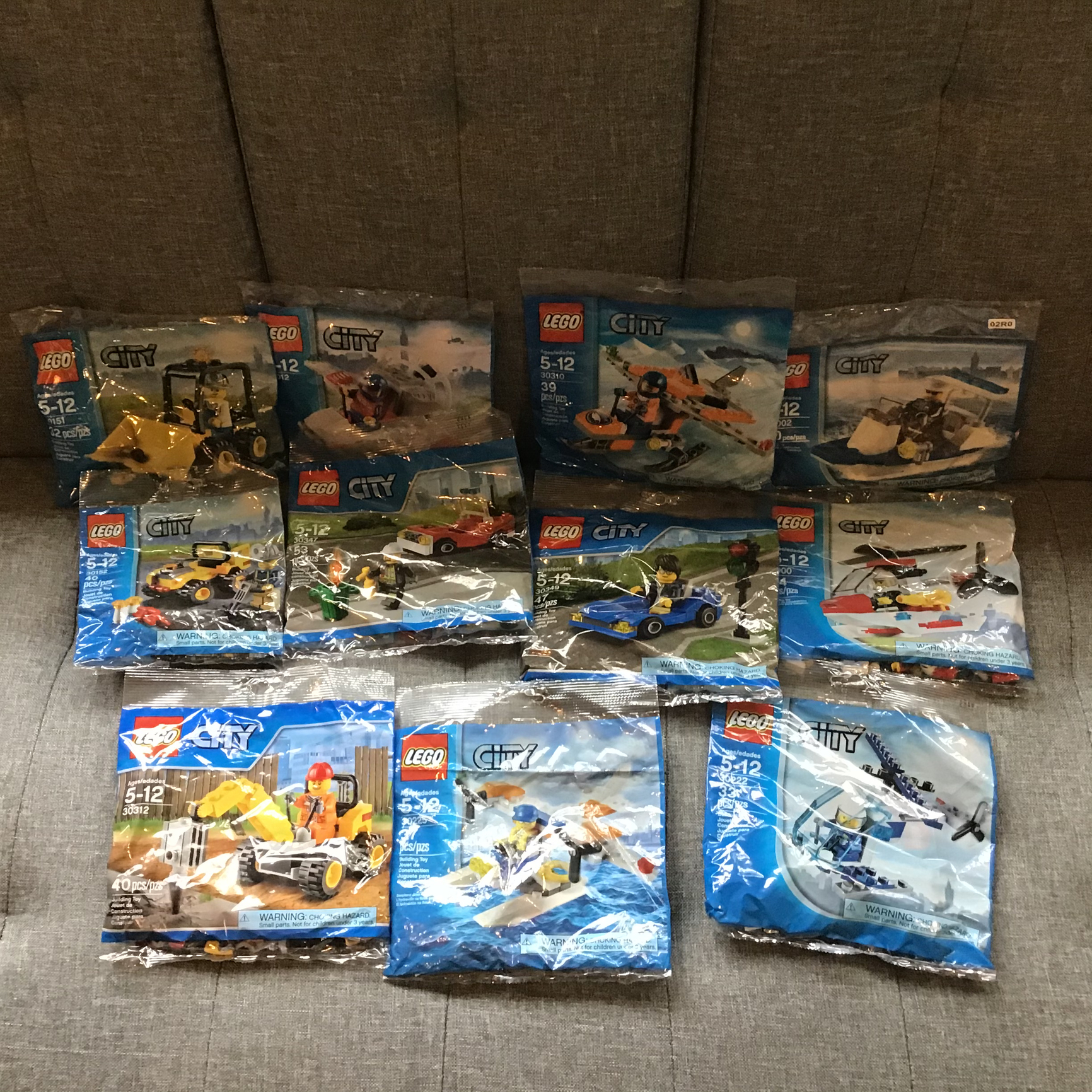 The following photo below is of 6 different sets and 1 duplicate to bring the total to 7 sets, highlighted by the Sopwith Camel GWP. This group is priced at $25. 
This lot of Christmas polybags is priced at $25.
This last group of polybags are from the LEGO stores. The top two were purchased at the Rockefeller Center LEGO store in NYC and the Brickly was purchased at the LEGO Store in Orlando, Florida. This lot I am asking for $30.

These are grouped together to seek as lots. Shipping will be via USPS Priority Mail with tracking. I will ship in bubble mailers. Payment to be via PayPal.