Shopping at LEGO or Amazon?
Please use our links:
LEGO.com
•
Amazon
As an Amazon Associate we earn from qualifying purchases.
Brick Sketches: Interview with Chris McVeigh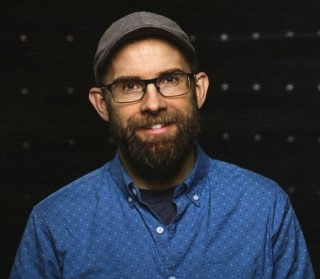 This year's virtual Fan Media days are over so we now have some great content to share with you over the coming weeks.
First, here's our interview with Chris McVeigh, designer of the Brick Sketches that we revealed last week, in which he reveals which one was the most difficult to perfect, which new parts have revolutionised their design and why the pens are not included in the sets.
What did you think when Brickset revealed the sets last week?
It was actually a complete surprise to me, because my understanding was that they were not going to be announced until later, after the fan media days. So I was just sitting here on the Thursday, when Tim from New Elementary messaged me to say that Brickset had posted pictures of them and I'm like, wait, what?!
But, it was amazing. It's my first product launch so it's such an exciting time! Seeing the reaction, which is very positive, and people being very encouraging is great!
(It later transpired that LEGO stated the wrong embargo date in the email inviting us to receive them for review. -- Huw)
© 2020 Brickset.com. Republication prohibited without prior permission.
Shopping at LEGO.com or Amazon?
Please use our links: LEGO.com • Amazon
Recent discussions • Categories • Privacy Policy • Brickset.com
Categories
15.7K

General

2.3K

Brickset

13.8K

Shopping

1.2K

Other
Brickset.com is a participant in the Amazon Services LLC Associates Program, the Amazon.com.ca, Inc. Associates Program and the Amazon EU Associates Programme, which are affiliate advertising programs designed to provide a means for sites to earn advertising fees by advertising and linking to Amazon.
As an Amazon Associate we earn from qualifying purchases.