Shopping at LEGO or Amazon?
Please use our links:
LEGO.com
•
Amazon
As an Amazon Associate we earn from qualifying purchases.
Quarantine building: Bionicle MOCers' response to lockdown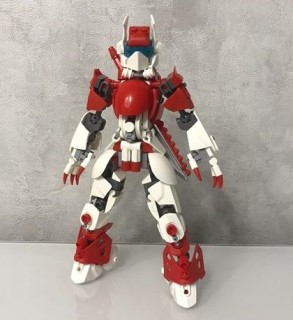 Today's guest editorial has been contributed by Jackson Reid in Australia:
With the growing quarantine restrictions and lock-downs happening all over the world, many people have found themselves confined to their homes, away from work and their studies. For me personally, my Uni has gone on a two-week break before we begin classes online to take necessary precautions for COVID-19.
However, as a LEGO fan and active builder I have found that my natural instinct to both entertain myself and keep my brain active is of course to build more figures. I run an Instagram account where I post my Bionicle creations, and ever since restrictions on our daily living have begun, I've been posting more as well as interacting with other Bionicle fans a great deal. I was curious to know whether my fellow creators were having a similar experience as me, and it turns out that they were. Over Instagram I interviewed several Bionicle MOCers with various followings and from different countries to get a holistic idea of how the pandemic has affected our hobby.
© 2020 Brickset.com. Republication prohibited without prior permission.
Source: 49592
Shopping at LEGO.com or Amazon?
Please use our links: LEGO.com • Amazon
Recent discussions • Categories • Privacy Policy • Brickset.com
Categories
15.7K

General

2.3K

Brickset

13.8K

Shopping

1.2K

Other
Brickset.com is a participant in the Amazon Services LLC Associates Program, the Amazon.com.ca, Inc. Associates Program and the Amazon EU Associates Programme, which are affiliate advertising programs designed to provide a means for sites to earn advertising fees by advertising and linking to Amazon.
As an Amazon Associate we earn from qualifying purchases.