Shopping at LEGO or Amazon?
Please use our links:
LEGO.com
•
Amazon
As an Amazon Associate we earn from qualifying purchases.
Meet a member: Vasko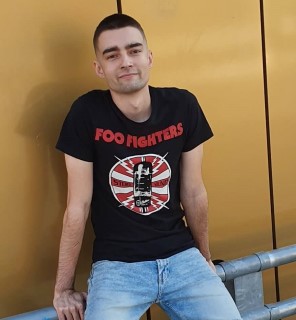 In the second of our meet a member series we talk to Vasko, aka Vasil Trifonov, who's a university student in Sofia, Bulgaria:
What is your first LEGO memory?
The first moment of my life that is related to LEGO that I can remember was in 2003, when I was three years old. My cousins had just arrived from the US, where they live, and as you would expect, they brought some gifts.
To 3-year-old me's surprise, one of the gifts was a big red bucket from Creator (4116 Animal Adventures Bucket), that was very colourful and didn't resemble anything I'd seen before. Once I opened it, I would not want to stop playing with the pieces for any reason and I spent many hours a day building things.
Surprisingly, the red bucket was technically not my first set, as back in 1998, when I was not even born yet, my father received 2554 Formula 1 Pit Stop from a Shell promotion when he was fuelling up the car with petrol. I only received that when I was a bit older, around 4 or 5, but I am delighted that he kept it for so many years to give it to me, as if he knew I'd grow to love LEGO.
© 2020 Brickset.com. Republication prohibited without prior permission.
Source: 49495
Shopping at LEGO.com or Amazon?
Please use our links: LEGO.com • Amazon
Recent discussions • Categories • Privacy Policy • Brickset.com
Categories
15.7K

General

2.3K

Brickset

13.8K

Shopping

1.2K

Other
Brickset.com is a participant in the Amazon Services LLC Associates Program, the Amazon.com.ca, Inc. Associates Program and the Amazon EU Associates Programme, which are affiliate advertising programs designed to provide a means for sites to earn advertising fees by advertising and linking to Amazon.
As an Amazon Associate we earn from qualifying purchases.