Shopping at LEGO or Amazon?
Please use our links:
LEGO.com
•
Amazon
As an Amazon Associate we earn from qualifying purchases.
Meet a member: Benbuildslego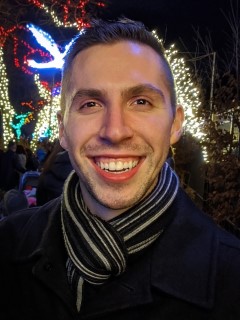 Since posting our action plan to keep you all entertained while we are in lock down we've been inundated with featured set suggestions and with members who are willing to be interviewed. Thank you to everyone who's responded so far.
So, meet our first interviewee, Ben, aka benbuildslego, from Chicago:
What is your first LEGO memory?
My first memory with LEGO is the original Star Wars sets from 1999, when I was just 8 years old. It simply doesn't get better than the classic Landspeeder (7110-1). Sadly, not a lot of my sets survived my childhood intact!
Did you have a dark age and if so what caused you to emerge from it?
Like a lot of AFOLs, my dark age was college - there is just not enough space in a dorm room for LEGO! After graduating and getting a full-time job, what got me back into LEGO was building a MOC of the Berlin Reichstag (officially Deutscher Bundestag – Plenarbereich Reichstagsgebäude).
The Reichstag is my favorite building in all of Europe and I love its unique blend of the neoclassical and modern styles. I bought some excellent instructions by Thilo Schön and used Bricklink to acquire the necessary pieces. This build introduced me to a lot of cool building techniques, and it began my journey back to building LEGO regularly!
© 2020 Brickset.com. Republication prohibited without prior permission.
Source: 49486
Shopping at LEGO.com or Amazon?
Please use our links: LEGO.com • Amazon
Recent discussions • Categories • Privacy Policy • Brickset.com
Categories
15.7K

General

2.3K

Brickset

13.8K

Shopping

1.2K

Other
Brickset.com is a participant in the Amazon Services LLC Associates Program, the Amazon.com.ca, Inc. Associates Program and the Amazon EU Associates Programme, which are affiliate advertising programs designed to provide a means for sites to earn advertising fees by advertising and linking to Amazon.
As an Amazon Associate we earn from qualifying purchases.