Shopping at LEGO or Amazon?
Please use our links:
LEGO.com
•
Amazon
As an Amazon Associate we earn from qualifying purchases.
LEGO Ideas Pirates of Barracuda Bay revealed!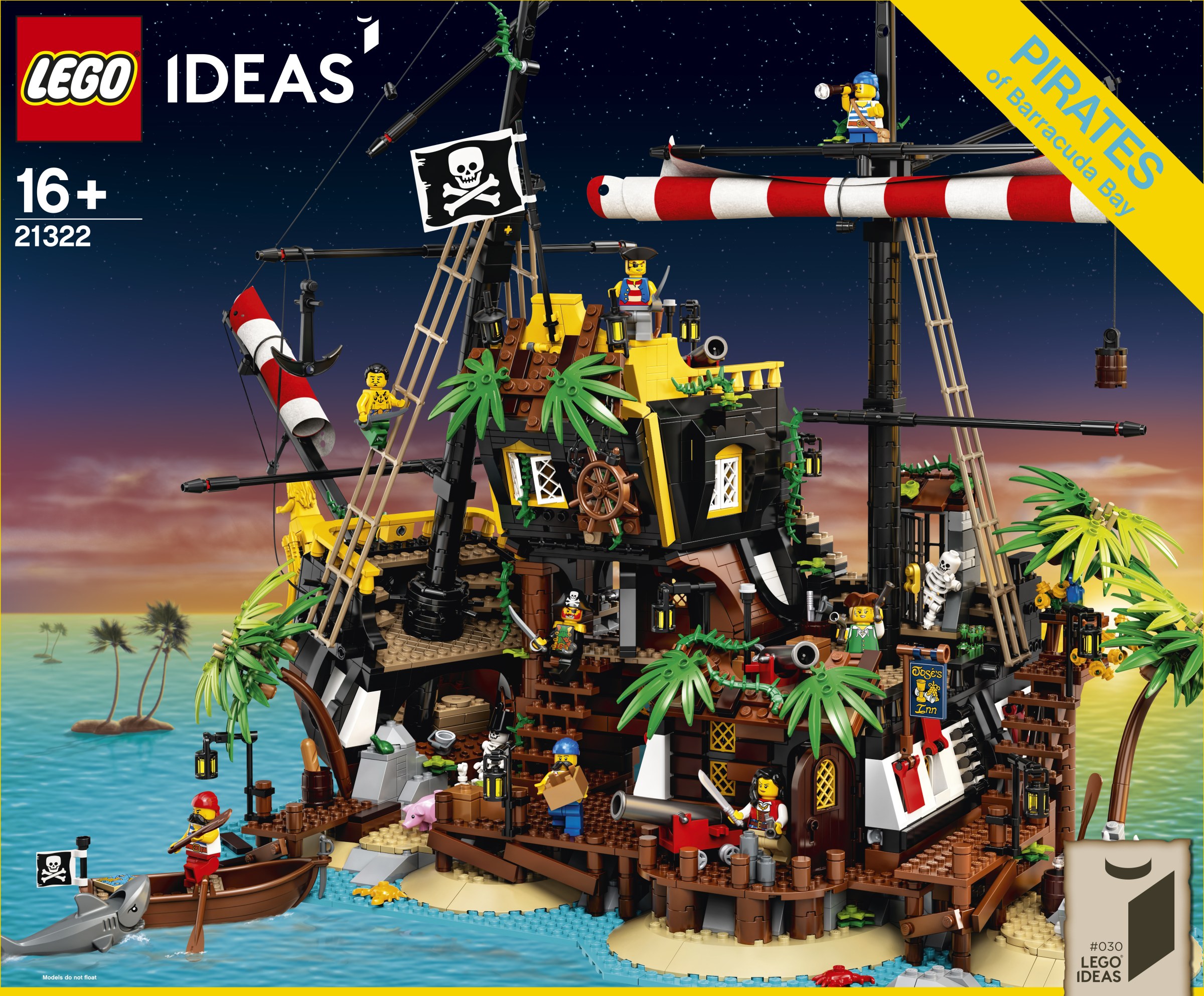 Finally, some good news this week. LEGO has just unveiled the next Ideas set: 21322 Pirates of Barracuda Bay which, given that brand stores remain closed for the foreseeable future, will be available exclusively from LEGO.com on April 1st.
It's based on the Ideas project Pirate Bay by Bricky_Brick that passed review in September last year. Here's the press release and product information:
21322 Pirates of Barracuda Bay, 2,545 pieces

US $199.99 / CA $259.99 / DE €199.99 / UK £179.99 / FR €199.99 / DK 1599DKK / $299.99 AUD
Pirate shipwreck island building set for play and display
Rekindle nostalgic memories of childhood LEGO construction projects with this LEGO Ideas set: 21322 shipwreck island model for display and play. Enjoy some calm, quality time alone building – or share the fun with others.
Discover the captain's cabin, food store, kitchen, bedrooms, supply dock, farm, toilet, jail cell, tavern and hidden treasure, plus lots of fun accessories, 8 pirate minifigures, assorted animal figures and 2 skeleton figures to inspire action-packed stories. This set includes an island that can be split in half and rearranged. The shipwreck can also be dismantled and reassembled to make a ship inspired by 6285 Black Seas Barracuda LEGO model from 1989.
© 2020 Brickset.com. Republication prohibited without prior permission.
Source: 49422
Shopping at LEGO.com or Amazon?
Please use our links: LEGO.com • Amazon
Recent discussions • Categories • Privacy Policy • Brickset.com
Categories
15.7K

General

2.3K

Brickset

13.8K

Shopping

1.2K

Other
Brickset.com is a participant in the Amazon Services LLC Associates Program, the Amazon.com.ca, Inc. Associates Program and the Amazon EU Associates Programme, which are affiliate advertising programs designed to provide a means for sites to earn advertising fees by advertising and linking to Amazon.
As an Amazon Associate we earn from qualifying purchases.