Shopping at LEGO or Amazon?
Please use our links:
LEGO.com
•
Amazon
As an Amazon Associate we earn from qualifying purchases.
Creating Duplo Tall Ships
As I've posted about in previous posts, my 3 and 5 year old sons are into Duplo knights and pirates. This past weekend, I helped them build some Duplo tall ships for the "good guys" to use to fight pirates.
Over the years, Duplo has created a number of really cool pirate ship sets. We have all of them, but wanted some kingdom ships to fight the pirate ships.
All of the pirate sets from Duplo come with sails that have pirate emblems on them. So, I decided to spray paint some of them linen colored.
I got six of the small black sails and three of the big black sails on BrickLink. We painted three of the small sails white and two of the big sails.
The brown/gray ship hull from the smaller pirate set above doesn't have any overt pirate symbols built into it (like the large ship does), so we used that for the ship base.
We used the smaller masts at booms on the front of the ships, and the tall masts to hold the sails.
Check out the full blog post for process shots:
https://www.evancrouch.com/duplos/creating-duplo-tall-ships/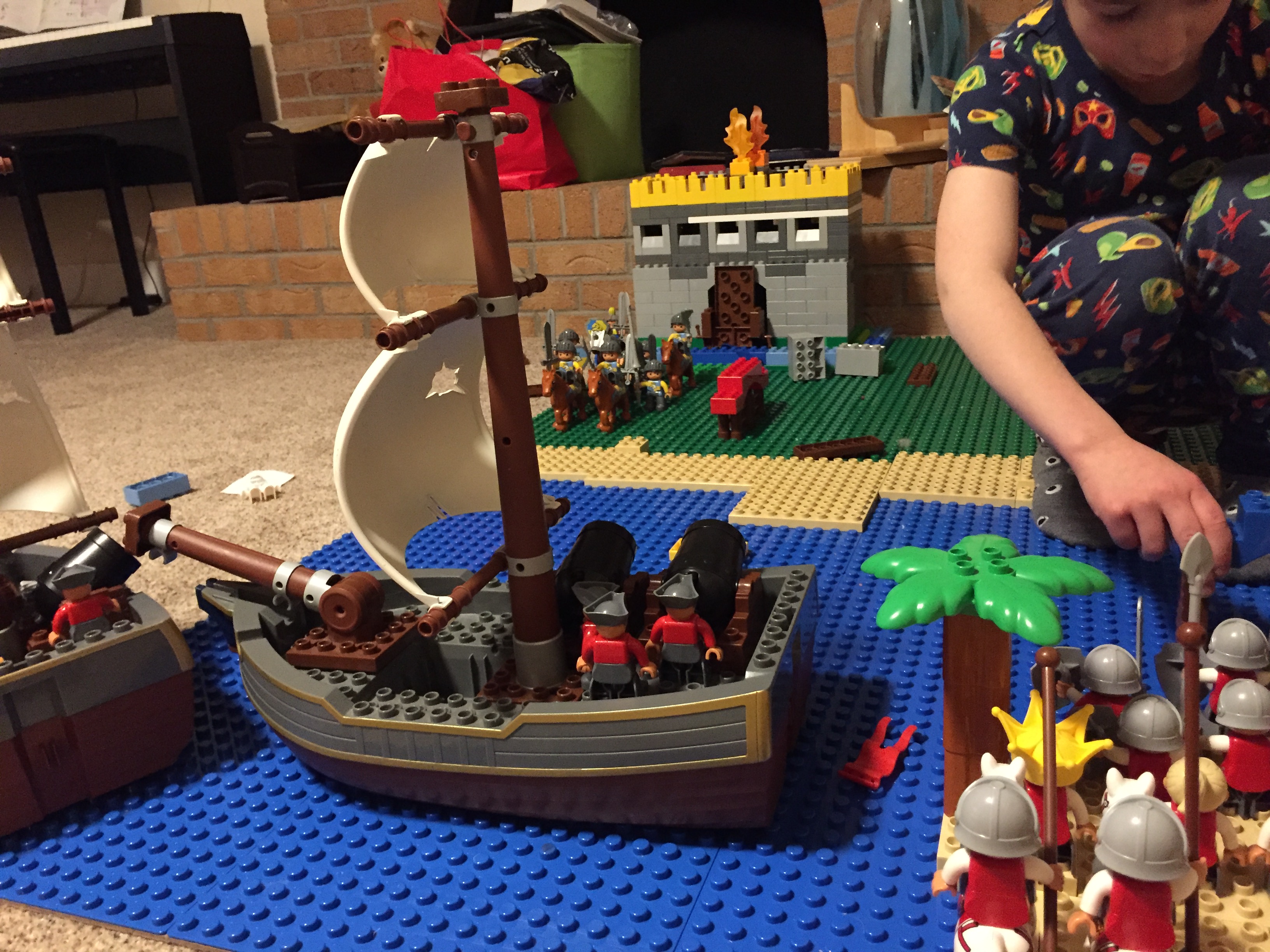 Shopping at LEGO.com or Amazon?
Please use our links: LEGO.com • Amazon
Recent discussions • Categories • Privacy Policy • Brickset.com
Categories
16.2K

General

2.3K

Brickset

13.9K

Shopping

1.2K

Other
Brickset.com is a participant in the Amazon Services LLC Associates Program, the Amazon.com.ca, Inc. Associates Program and the Amazon EU Associates Programme, which are affiliate advertising programs designed to provide a means for sites to earn advertising fees by advertising and linking to Amazon.
As an Amazon Associate we earn from qualifying purchases.