Shopping at LEGO or Amazon?
Please use our links:
LEGO.com
•
Amazon
As an Amazon Associate we earn from qualifying purchases.
Found box for Kraft-Velveeta set No. 9
I recently picked up a new Samsonite set.  I wasn't really sure what it was when I bought.  I had been hoping for one thing, but am delight to discovery it's something totally different.  The set is most certainly incomplete, so no help in identify it there.  And front of the box has very little on it beside Kraft-Lego Offer. 

But the side has four digit number.  I thought it read 5598 when I first looked at.  On a second look in better light I realized there is a crease across one of the number and what looked like a 9 was a 0.  So the number is 5508.
If we drop the last number, have 550.  I believe this would be the set number of these late era Samsonite promotional sets. 
Kraft's promotional set No. 9
has 550 pieces.  The box is the same size as the
#536
, so 14 more pieces wouldn't be a squeeze.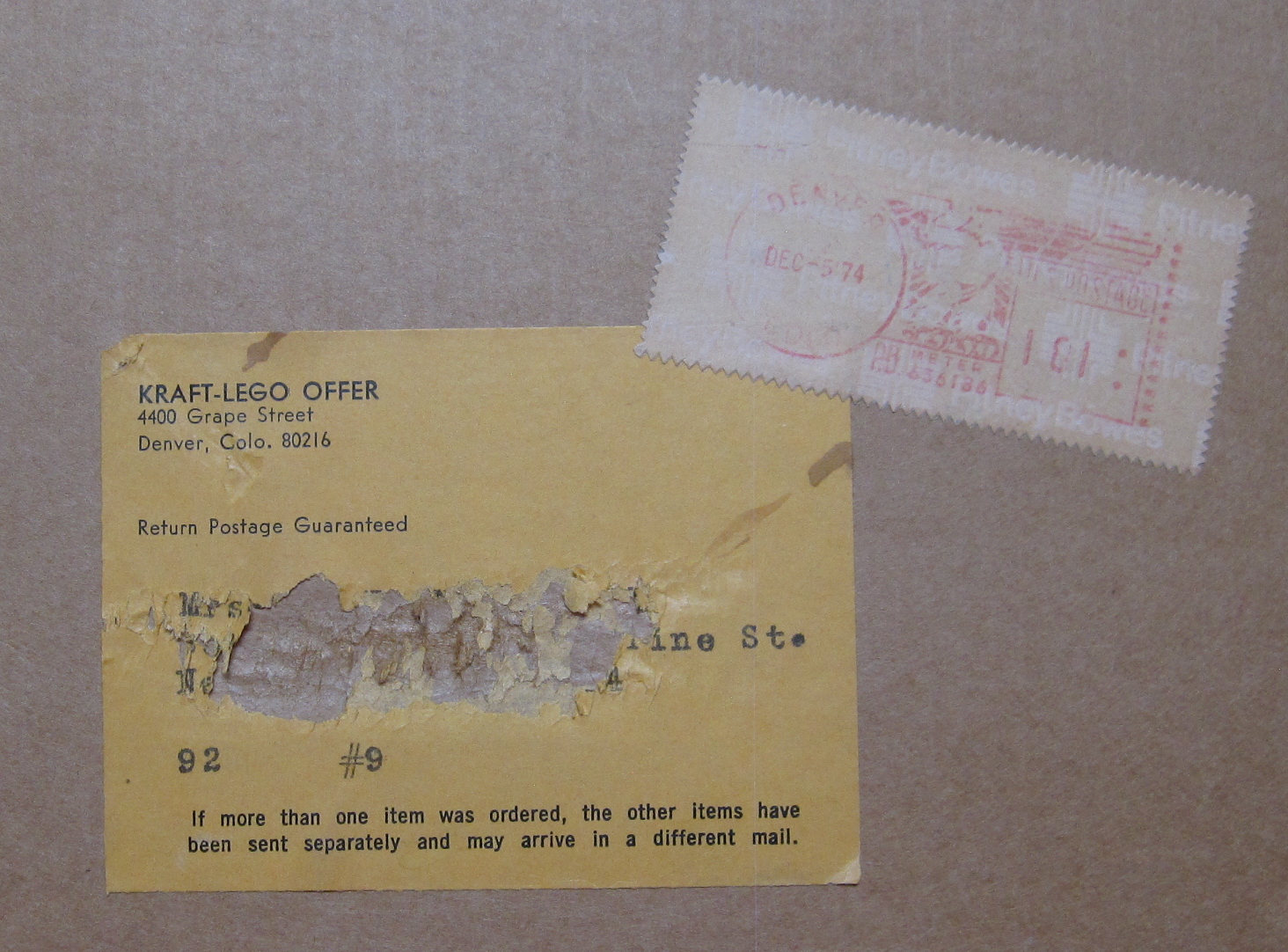 The post mark is later than I would have thought.  But who knows how long these promos ran for.

Shopping at LEGO.com or Amazon?
Please use our links: LEGO.com • Amazon
Howdy, Stranger!
It looks like you're new here. If you want to get involved, click one of these buttons!
Quick Links
Categories
2

Announcements

10K

General

13K

Shopping

2.1K

Brickset

1.1K

Other
Brickset.com is a participant in the Amazon Services LLC Associates Program, the Amazon.com.ca, Inc. Associates Program and the Amazon EU Associates Programme, which are affiliate advertising programs designed to provide a means for sites to earn advertising fees by advertising and linking to Amazon.
As an Amazon Associate we earn from qualifying purchases.