Please refrain from posting animated GIFs, memes, joke videos and so on in discussions other than those in the off topic area.

Dismiss this message to confirm your acceptance of this additional forum term of use.
Found box for Kraft-Velveeta set No. 9
I recently picked up a new Samsonite set. I wasn't really sure what it was when I bought. I had been hoping for one thing, but am delight to discovery it's something totally different. The set is most certainly incomplete, so no help in identify it there. And front of the box has very little on it beside Kraft-Lego Offer.

But the side has four digit number. I thought it read 5598 when I first looked at. On a second look in better light I realized there is a crease across one of the number and what looked like a 9 was a 0. So the number is 5508.
If we drop the last number, have 550. I believe this would be the set number of these late era Samsonite promotional sets.
Kraft's promotional set No. 9
has 550 pieces. The box is the same size as the
#536
, so 14 more pieces wouldn't be a squeeze.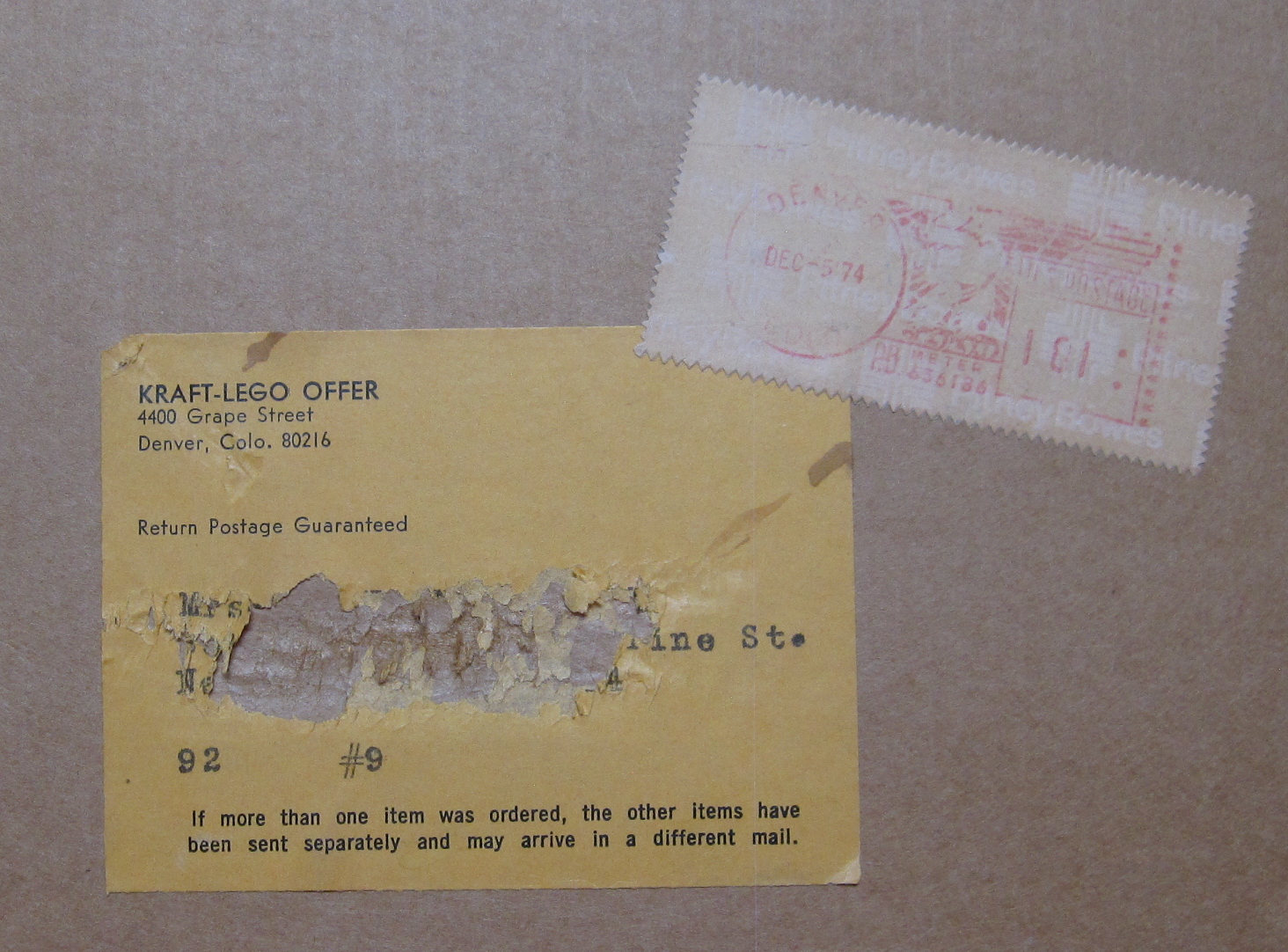 The post mark is later than I would have thought. But who knows how long these promos ran for.

Recent discussions
•
Categories
•
Privacy Policy