Please refrain from posting animated GIFs, memes, joke videos and so on in discussions other than those in the off topic area.

Dismiss this message to confirm your acceptance of this additional forum term of use.
2020 LEGO sets to buy
Well now, LEGO sure surprised us with the announcement of two SW sets for next year. While I am interested in Ben Hut (need to check what I will do with another Ben, 3PO and Luke figures) I like another Tusken Raider added to my ranks. The Hut seems to be complete and that is a rarity for licensed sets as a whole. I am surprised we haven't gotten word of new summer and fall 2019 sets but as I understand the fall sets are largely: Rise of Skywalker, The Mandalorian and Jedi Fallen Order from what I have understand and as such under heavy compartment.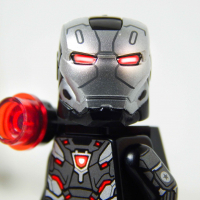 Recent discussions
•
Categories
•
Privacy Policy