Please refrain from posting animated GIFs, memes, joke videos and so on in discussions other than those in the off topic area.

Dismiss this message to confirm your acceptance of this additional forum term of use.
So many sets to sell...
I'm trying to decide what to add to my Bricklink store next.... Parts and figs seem to go fastest, but I have lots and lots of sets to inventory and add. These are the ones I'm currently working on from bulk purchases with even more in my backlog not yet started... any interest from anyone in these? I typically price them about 5% under whatever the next cheapest US set is listed for. Suggestions on what I should focus on next?

4184 - The Black Pearl
10185 - Green Grocer
4195 - queen anne's revenge
6972 - polaris lab
6927 - all terrain space
6940 - Alien Moon Stalker
6894 - invader
6894 - invader
6085 - black monarch
6931 - star patroller
6986 - mission commander
6990 - futuron monorail
75048 - phantom
75101 - tie fighter
-Blockbusting Bricks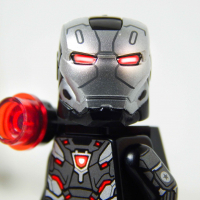 Recent discussions
•
Categories
•
Privacy Policy