Shopping at LEGO or Amazon?
Please use our links:
LEGO.com
•
Amazon
As an Amazon Associate we earn from qualifying purchases.
Medieval Lift / elevator
Hello all.  I'm sure this question has been asked before, i searched the forums, but i didnt have much luck finding info on what im looking to build.  I'm very recently out of the dark ages of 25 years, So my apologies in advance.  

I'm working on a large scale moc, to showcase all my old castle sets (and the ones ive been buying up now to complete said themes etc)

Its coming together nicely, i'll post pics once i'm at least kinda complete so it doesnt just look stupid.  

(Though i will admit buying 190 32x32 baseplates was very annoying)  I could have finished out the forest sets for that price lol.

With all of that being said.  I never got into technics when i was a kid.  So i'm not very familiar with their parts, other than what ive seen in the newer star wars USC sets ive picked up.

What i want to build is a "midieval" based lift.  To lift supplies from the basement into the castle proper.  I'm also going to use the same design to lift raw iron from the mine into the blacksmiths lounge.  (which amazingly is located directly beneath the blacksmith, its amazing how that works out!)

I'm envisioning a 4 x 10 platform, which when raised to maximum, is at equal height to the hole i created in castle proper.  

I dont want it motorized, well ya for obvious reasons lol. 

So my question to you guys, what technic parts would you recommend for this?  

After scouring websites all day at work (while i was pretending to actually do work)  I thought a simple string attached to a lego on a spindle attached to a wagon wheel to turn the mechanism would be some what in keeping with time period. But i'm having a dog of a time figuring out which technic parts i need for the lift to connect to, so it doesnt dance in the breeze

Sorry for the long post, just trying to get across what im trying to accomplish.

Thank you very much in advance everyone!

-Aaron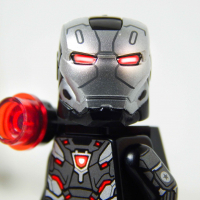 Shopping at LEGO.com or Amazon?
Please use our links: LEGO.com • Amazon
Recent discussions • Categories • Privacy Policy • Brickset.com
Categories
15.7K

General

2.3K

Brickset

13.8K

Shopping

1.2K

Other
Brickset.com is a participant in the Amazon Services LLC Associates Program, the Amazon.com.ca, Inc. Associates Program and the Amazon EU Associates Programme, which are affiliate advertising programs designed to provide a means for sites to earn advertising fees by advertising and linking to Amazon.
As an Amazon Associate we earn from qualifying purchases.