Signed Hogwarts - near Metrocenter - £420
I have a signed Hogwarts Castle with what I think is the best thing written on it by Justin Ramadan - "One can never have enough socks... or Lego". Hopefully any HP fan should recognise the quote.

The box is absolutely mint and in the shipping box and Lego bag. Also got a sheet of HP Lego stickers. Can send pics - just too lazy to go up into loft to retrieve it right now.

Selling for £420. I'm at the Lego store Metrocentre all the time so would be great to meet up there.

PM if interested.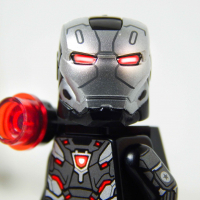 Recent discussions
•
Categories
•
Privacy Policy