Please refrain from posting animated GIFs, memes, joke videos and so on in discussions other than those in the off topic area.

Dismiss this message to confirm your acceptance of this additional forum term of use.
How to attach a technic gear to a bar?
Hi guys, I've been puzzling over this for a few days. I'm trying to attach a Technic gear to a bar (a lattice in this case). My solution is not very elegant and is more bulky than I'd like. Is there a better way - ideally I'd like a bar-clip -> technic pin hole but I can't find one. The obscured green part is a Technic 1x1 brick (shown separately in the screenshot).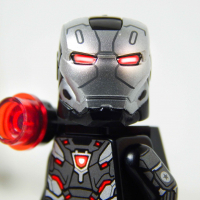 Recent discussions
•
Categories
•
Privacy Policy