Please refrain from posting animated GIFs, memes, joke videos and so on in discussions other than those in the off topic area.

Dismiss this message to confirm your acceptance of this additional forum term of use.
Purging the pile
Throughout most of my 21 years, I've acquired a lot of Lego, enough to fill three large storage tubs. Problem is, it's not sorted, which means finding the right part can take hours, which often results in me getting frustrated and Bricklinking the parts I needed in bulk. In addition to several damaged, broken and chewed pieces, there's a bunch of Duplo (to go the Lego table in the chiropractor's waiting room) bad quality knockoff parts (largely Best Lock, which will go straight to the trash) and assorted non-building toy junk (Matchbox, Hot Wheels (those will be moved to the storage for that hobby), and a ton of Happy Meal toys) that's got to be removed from it. And I might as well do some rudimentary sorting while I'm at it.

What's the quickest, and most efficient way of sorting out the junk?

And what would be the best simple categories to sort to? So far, I'm thinking, wheels, minifigures and gear, translucent parts, bricks, plates, wheels & tires, assorted Technic, electrical.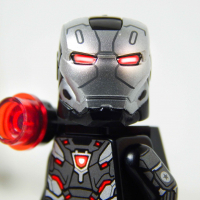 Recent discussions
•
Categories
•
Privacy Policy