Please refrain from posting animated GIFs, memes, joke videos and so on in discussions other than those in the off topic area.

Dismiss this message to confirm your acceptance of this additional forum term of use.
Plated parts?
I'm curious, why doesn't Lego use shiny plated parts like they did in the '80s and '90s? Now, most every metallic piece is a pearl color, save The Ring from Lord of the Rings (which I actually admit buying to fill out a Bricklink minimum order quota).

Is it because it isn't durable and flakes off (and the coating is perhaps something toxic) or cost?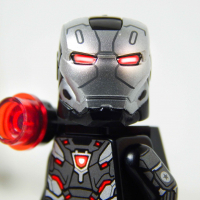 Recent discussions
•
Categories
•
Privacy Policy