Please refrain from posting animated GIFs, memes, joke videos and so on in discussions other than those in the off topic area.

Dismiss this message to confirm your acceptance of this additional forum term of use.
Leeds (UK) - Build coordinator required
My sister-in-law is a medic up in Leeds, and spotted this today. Wondered if anyone might be interested...
Fancy working with LEGO® bricks all day?
Come and work for us!

LEGO Build Co-ordinator

As part of our exciting redevelopment plans, we are recruiting for a LEGO Build Co-ordinator to recreate the museum in LEGO bricks.


BACKGROUND
We have recently successfully secured the majority of the funding towards a £4m capital project to improve the museum building, update visitor facilities and re-interpret the permanent galleries. Thackray made of LEGO® bricks has been devised as a public fundraising project to help secure the remaining funding.

Visitors and supporters of the museum will be able to donate £1 to place a brick on the scaled down model of the Grade II listed Thackray Medical Museum, formerly the Leeds Union Workhouse. In addition, supporters can also purchase a special 'minifigure me' to appear in the recreated galleries, or purchase a limited edition commemorative brick to keep. Our target is that we will place over 150,000 bricks before the museum reopens in Spring 2020.

THE ROLE
We are looking to engage an enthusiastic Build Co-ordinator with a passion for LEGO to manage the build project and create a stunning minifigure size model of the Thackray Medical Museum made of LEGO bricks.

Supported by our build consultants, Warren Elsmore Ltd (warrenelsmore.com), the LEGO Build Co-ordinator will work from a LEGO CAD design to create the external façade of the Grade II listed workhouse. The internal galleries will be open to creative interpretation, providing many creative opportunities for the Co-ordinator to work with visitors and groups. The model will be designed by Warren Elsmore Ltd but built on site by the LEGO Co-ordinator. The build will happen in three, six month phases, with the finished model completed in time for the 2020 re-opening of the new museum.

Engaging the public in the build and allowing them to place their purchased brick is key to the project's success and we would expect the LEGO Coordinator to liaise with colleagues within the museum to maximise opportunities to do this, on and off-site.

Length of contract: Fixed term contract. 6 months initially
Hours / days of work Term time: Weekends (Saturday and Sunday) / Leeds school holidays: 5 days per week (days tbc)
Normal working hours: 9am – 5pm
Salary: £9.50 - £11.50 per hour, depending on experience

Please visit our website for further information and details on how to apply https://www.thackraymedicalmuseum.co.uk/about-us/work-for-us/
Closing date for applications: 5pm, Friday 15th June. Audition day on 20th June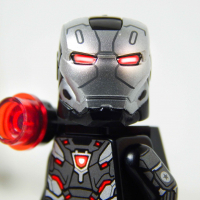 Recent discussions
•
Categories
•
Privacy Policy