UK Want To Trade For Brickheadz - Have 75533 Boba Fett To Trade
Hi all
As per the title I have the new 75533 Boba Fett for trade. He's been opened and built once - then displayed in a case so is in excellent condition. I just wish I'd bought Brickheadz instead! So I'm looking for any three from the list below in the same condition as Boba (100% complete and not played with, complete with instructions but no box) or any two still in boxes.

41585 Batman
41587 Robin
41588 Joker
41590 Iron Man
41592 Hulk
41593 Jack Sparrow
41595 Belle

I realise this is pretty specific but thought I'd give it a try before Boba heads to the bay. I'm in the UK and happy to post first.

Either PM or reply here if interested - thanks!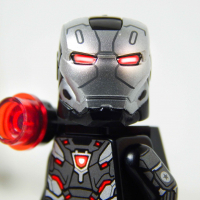 Recent discussions
•
Categories
•
Privacy Policy