Hello!  My first post here, so sorry if this is in the incorrect location, but I am excited to share my modifications!
I have tried to modify the structure of the vanilla model as little as possible.  I added some paneling for the floor to the already open back right section, and modified the top panel according to the instructions for the left top panel.  There were a few extra pieces needed but it was a very easy process.
The front right section did take a bit more tinkering as the panel I replaced with a removable piece was bearing some of the weight of the cockpit.  I did have to add some extra assembly around here to satisfy myself that the cockpit would not droop over time, but am satisfied with the modification. To make this complete I would now need to somehow beg Lego for some extra stickers to put on the hallway doors ;)
Unfortunately, I did not see an easy way of adding a cockpit-access hallway without significantly redesigning that part of the model, and that's beyond what I set out to do.  At some point however I would like to consider that as well as adding some interior to the docking port areas.
Also sorry for the poor lightning and picture quality, I hope to update this with some better images soon.  Hope you all like these!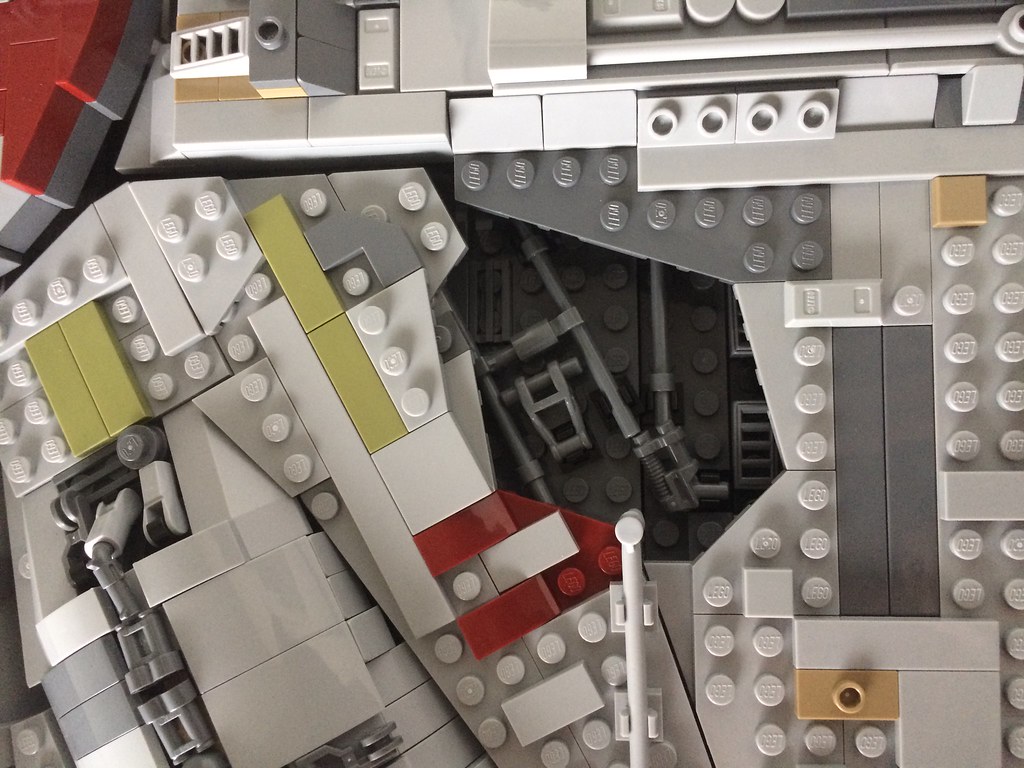 She definitely dwarfs my other baby!