Bricks fading / yellowing in the sun
I'm starting to put some thought into what I want to do with my winter village this year. The place I had it last (first) year was perfect, and I'd really like to do it in the same place. Thanks to all the knowledge I've gained since joining this forum, however, I'm not sure if in hindsight it is a good idea.

The spot is on a nice and deep window ledge in front of a big 6' window. The window gets full sun, but only in the late afternoon. I only intend to have the village up from Thanks Giving (late November) through New Years, so just a bit over a month. Is that just a bad idea or is a month of a couple hours of December sunshine (I should also say I'm northeast America, so sun doesn't get too high in December) for a month a year not a big deal?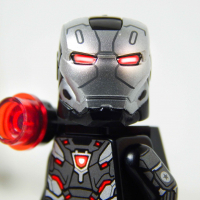 Recent discussions
•
Categories
•
Privacy Policy