We've had a lot of challenges over the years - size, theme, time period, parts count... but this month's is a little different...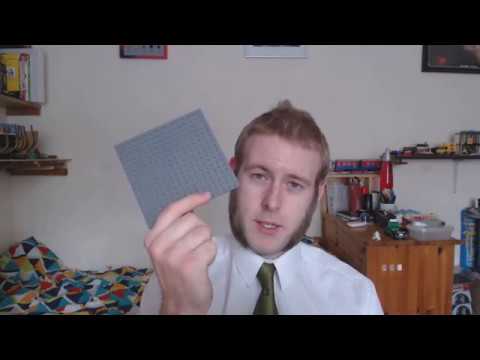 For those who don't want to watch the video, the objective is simple: build something (house, restaurant, cinema, etc) on a 16 x 16 footprint (that will fit on plate part no 91405 or baseplate part no 3867). However, that's a bit "woolly" so here's some clarifications:
1. You are unrestricted on parts count
2. You are unrestricted on building height
3. Pavements/sidewalks do not have to fit into the 16 x 16 footprint
4. The entire building's functions (e.g. a restaurant will need customer seating, a kitchen, locker room for staff, toilet, storeroom, waste storage etc) have to fit into the building.
5. Detail items (air conditioning units and signage, for example) are often outside of the main building size and ergo these items may extend beyond the 16 x 16 footprint; however, abuse of this allowance may forfeit the entry. 
6. You cannot built a 16 x 16 ground floor and then widen it beyond this size for subsequent floors!
7. If going for modular connectivity, these have to be 4 studs in from the end, as per the Lego Digital Designer example below.
Good luck to the entrants, and the winner will be announced during the early part of September.
Find out more about the monthly contests here: 
http://bricksetforum.com/discussion/23887/ongoing-monthly-building-contests#latest