As discussed in the thread 'We're bringing back the Monorail', I am creating a new conversation that can be dedicated to trains. Just like with the monorail we (4DBrix) are looking at making 3D printed accessories, switch motors, sensors, etc. that can complement train layouts. I welcome all suggestions! So far I have heard that we should make custom track sizes and straight narrow gauge track sections.
We are now finalizing our track switch motor - which will be available once we have our custom filament in the dark bluish gray.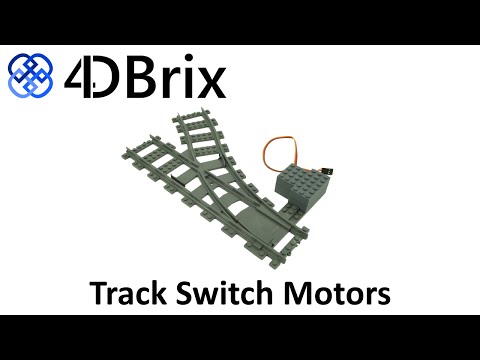 We are also working on a beta version of a train / monorail layout automation software (called nControl) - it contains a track planner which automatically gives you an inventory of the segments you used. It is a bit different from a traditional track planner as it allows you to simulate the automation on screen without having the actual components. The ultimate goal is to use it as a control center to control every aspect of your train layout.
Here is a screenshot: on top you have the track layout, at the bottom you have the tiles to control the track.  It can handle both train and monorail layouts.
If you are interested in testing the beta version (for now Windows only), let me know and I'll send you a link. Eventually the software will be downloadable for free on 4dbrix.com