Shopping at LEGO or Amazon?
Please use our links:
LEGO.com
•
Amazon
As an Amazon Associate we earn from qualifying purchases.
Custom Darth Vader Sith Interceptor, made from 75135 plus some mods
Here is a custom I did using the 75135 set. Back in the day, Hasbro made a Sith Interceptor using the Jedi Interceptor mold. For whatever reason I always like it so I i tried to recreate it using the 75135 Set. I swapped out all the Dark Red Parts for Black and added some parts on the top, underside and front to give it a more sleek, aggressive look. To start off I replaced most of the light blueish gray bricks with dark bluish gray. I like the look of the darker bricks better and the color matches the canopy piece more. The second fix was to the canopy itself I made some water slide decals to go over the top of the open circle fleet symbol on the canopy.  Since I was making decals anyways. I went ahead and made new decals for the wing flag pieces, which are more reminiscent of the original Hasbro Sith Interceptor this was inspired by. I switched out the flag pieces to trans black, but after putting the vent sticker on the lower side you could see the white backing through the trans black. To solve this I just spray painted the under side of the trans black pieces and put the stickers on top of the painted section. The decals on the top section are applied to the normal plastic. I modified the droid socket lowering it by one brick so that the astromech doesnt sit to high now. And lastly I played around with the engines in the back. lengthening the engine section by a 1x4 round brick and changing the exhaust from blue to red. I also added a few more extra pieces to the back to fill out some areas. My last mod is to cover up the technic brick in the front under the canopy but I had to brinklink a part to cover it.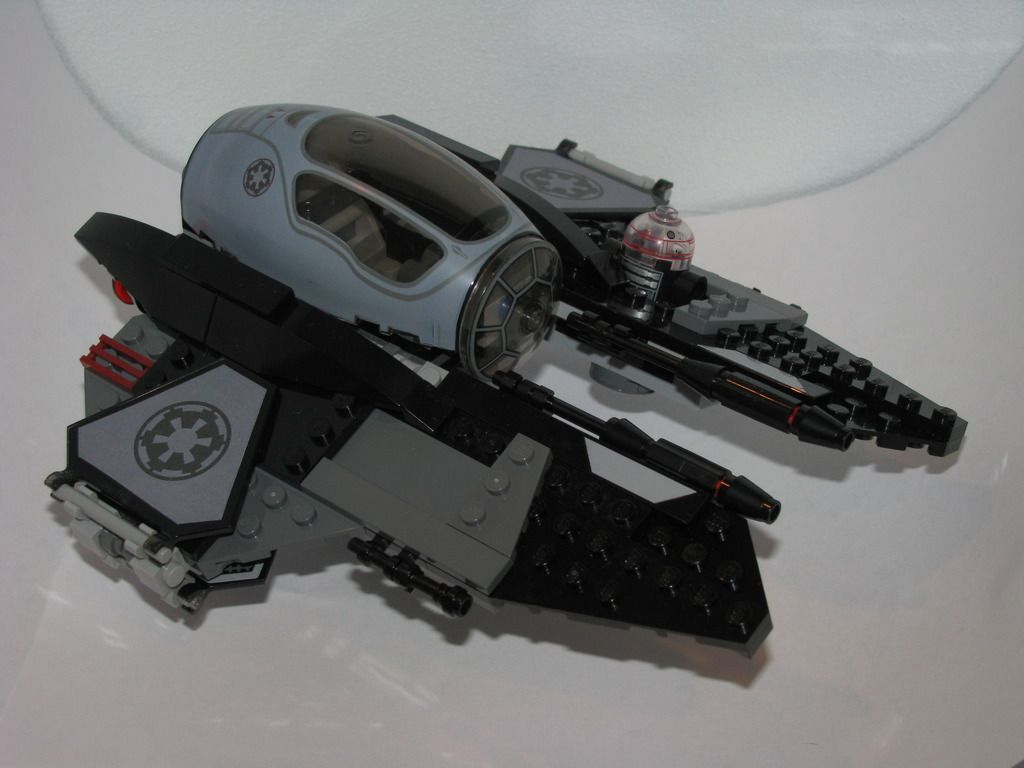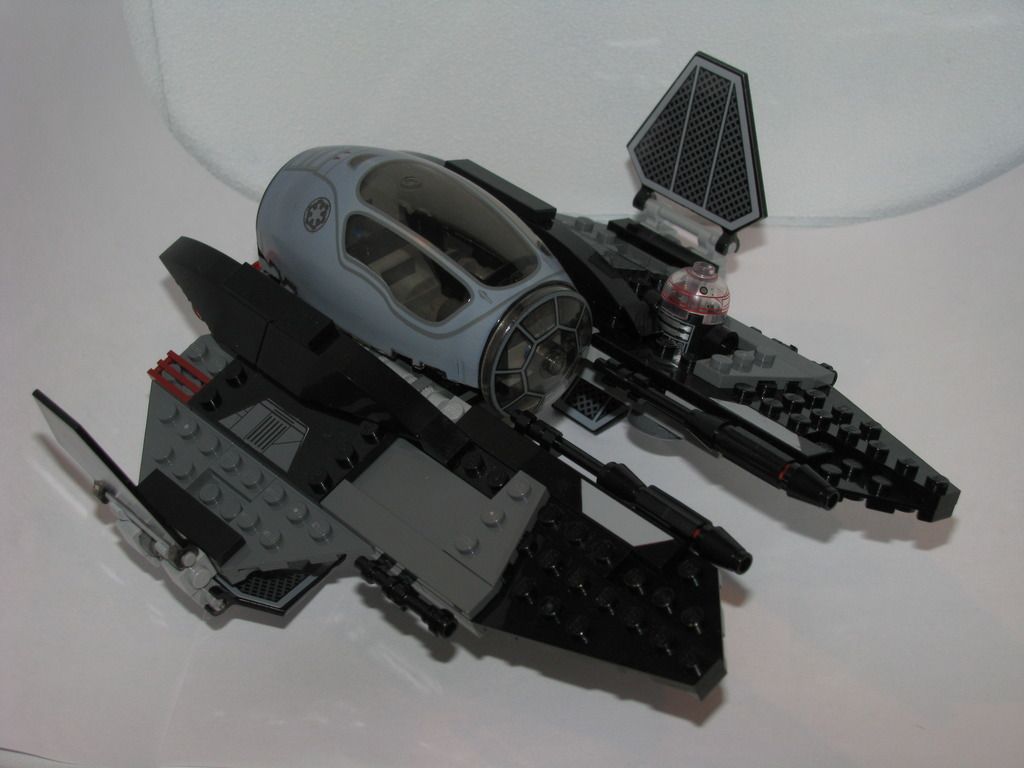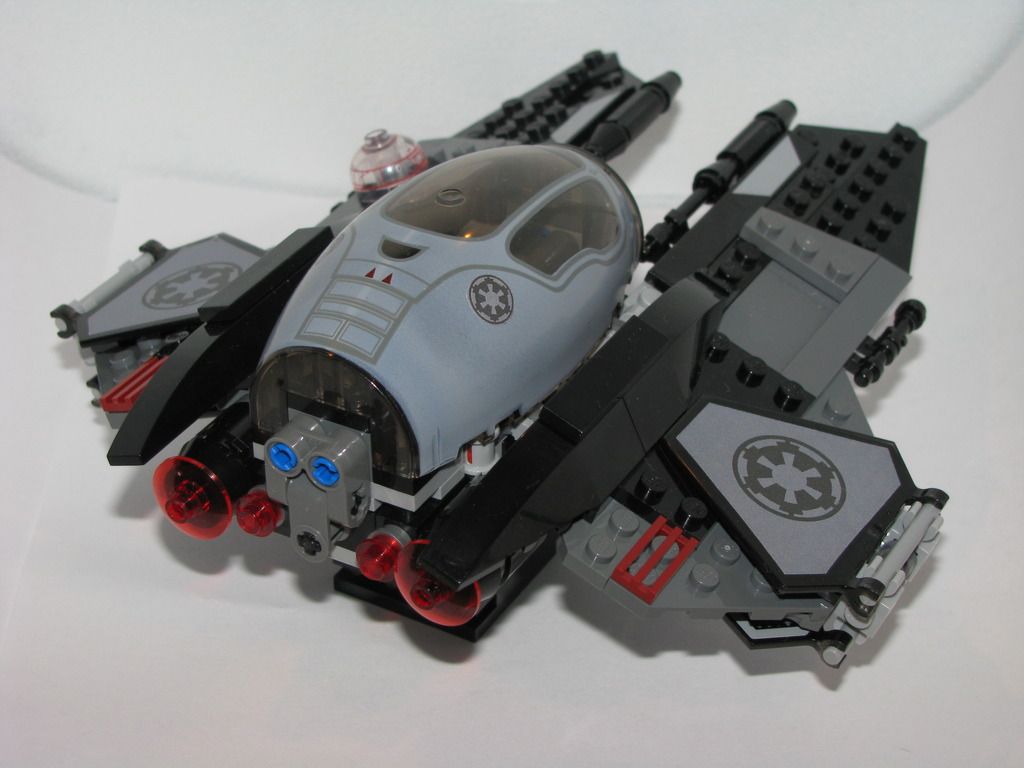 Shopping at LEGO.com or Amazon?
Please use our links: LEGO.com • Amazon
Recent discussions • Categories • Privacy Policy • Brickset.com
Categories
15.7K

General

2.3K

Brickset

13.8K

Shopping

1.2K

Other
Brickset.com is a participant in the Amazon Services LLC Associates Program, the Amazon.com.ca, Inc. Associates Program and the Amazon EU Associates Programme, which are affiliate advertising programs designed to provide a means for sites to earn advertising fees by advertising and linking to Amazon.
As an Amazon Associate we earn from qualifying purchases.