Please refrain from posting animated GIFs, memes, joke videos and so on in discussions other than those in the off topic area.

Dismiss this message to confirm your acceptance of this additional forum term of use.
FS: (New & Factory sealed) Classic 7181 Tie Interceptor (box 7.5/10) & 5x 10240 X-wing Starfighters
Hi everyone. I had created an earlier thread selling 10240 X-wings, but unfortunately for some folks they went pretty quick. I recently had the privilege of picking up 5 more 10240's in near perfect boxes, 9.5/10. They're up for grabs. In addition to my sets, I'd doing a fellow collector a favor and selling his 7181 Tie Interceptor while he's away on vacation. The Tie is factory sealed with entirely normal wear for a 16 year old set. Good color. Good box with the exception of a small circular tear about 1/2 inch in length - see pictures below. Please don't hesitate to ask questions. I'm not going to post pictures of the 10240 sets at the moment because their appearance is predictable - they are fresh from a flagship Lego store , picked up personally by me and not shipped. I don't post much on eBay due to fees but my seller name is the same: Rdmption (131) feedback 100%. Do most of my sales offline and in person so sorry for the lack of online feedback. Located in New York City in case anyone is close by and would prefer to deal in person. Please PM me or post. I prefer to speak on the phone to as a form of reassurance/security. Also would be willing to work out a bulk deal.
FREE DOMESTIC SHIPPING - Continental US - 1 day turnaround
7181 - $850.00 + 3% (paypal fee) - if paypal is requested
10240 - $280.00 + 3% (paypal fee) - if paypal is requested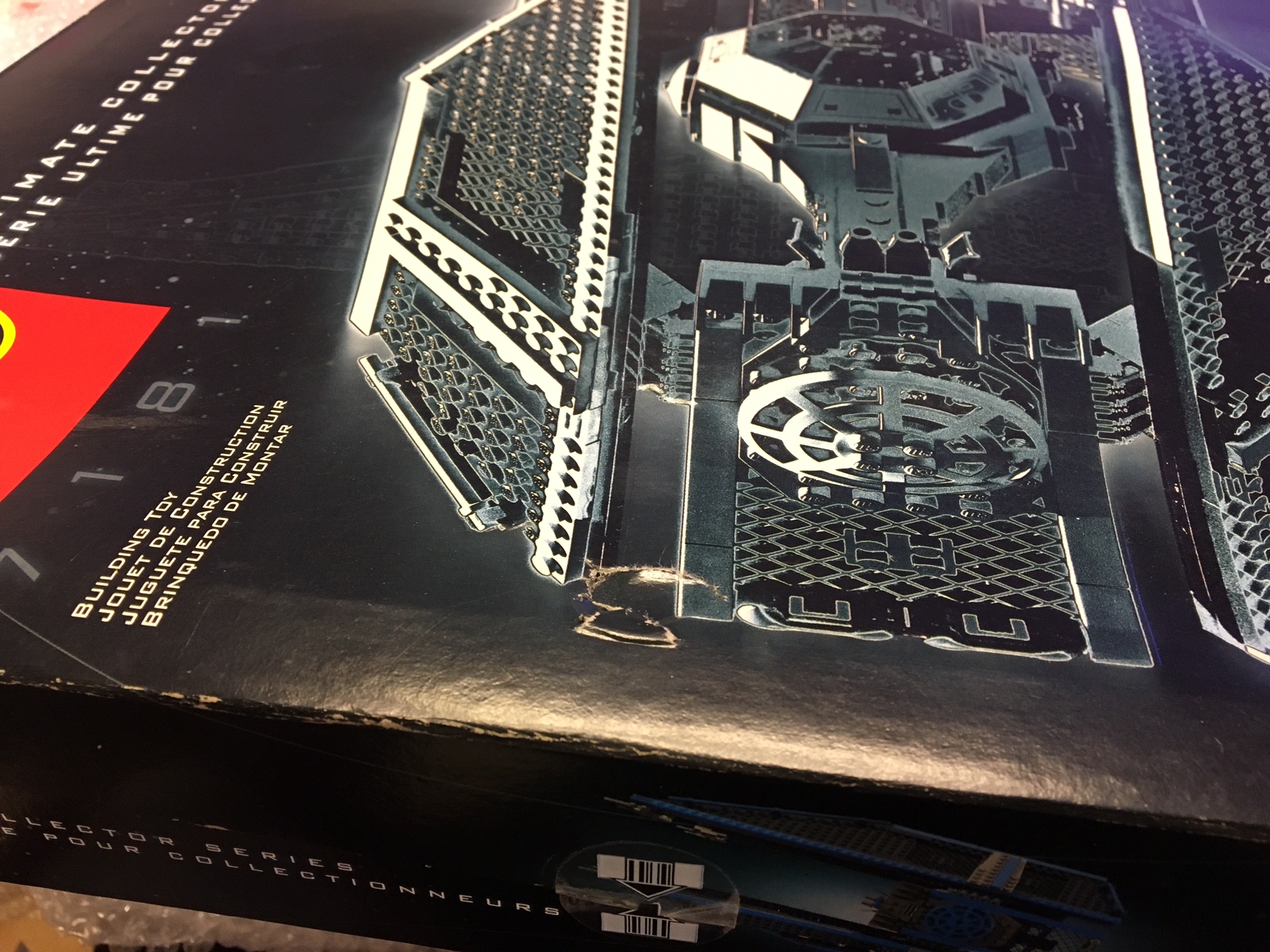 Recent discussions
•
Categories
•
Privacy Policy