Please refrain from posting animated GIFs, memes, joke videos and so on in discussions other than those in the off topic area.

Dismiss this message to confirm your acceptance of this additional forum term of use.
Are you paying your taxes?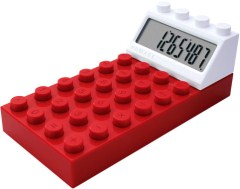 Here in UK many of us are busy completing our self-assessment tax returns at this time of the year before the deadline at the end of the month. A question you might have asked yourself is should you declare your profits on the LEGO you buy and sell?
I can't answer that for you but I have just read an excellent article published on The Brick Blogger that prompted me to post this, which provides guidance for those of you in the USA who might be concerned about it.
If you're in the UK check out this article at the Independent that provides similar guidance but relevant to the UK.
There are only two certainties in life: death and taxes, so if you're not paying them now, you will end up doing so eventually when you've been caught up with... :-)
© 2016 Brickset.com. Republication prohibited without prior permission.
Recent discussions
•
Categories
•
Privacy Policy