The Gimme LEGO Awards 2015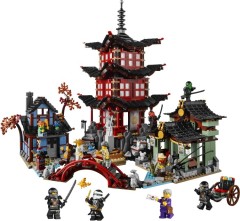 As the year draws to a close, our very own DrDaveWatford has taken a look at the highs and lows of the year's releases and themes in his annual Gimme LEGO Awards.
I encourage you to have a read of his interesting commentary and to vote in the Gimme LEGO Reader's Choice Award (in the page sidebar), which last year was won by 10243 Parisian Restaurant. Which set was your favourite this year?
© 2016 Brickset.com. Republication prohibited without prior permission.
Shopping at LEGO.com or Amazon?
Please use our links to help keep the forum online: LEGO.com • Amazon