Brickset Awards 2015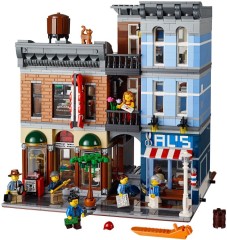 2015 has yielded a truly incredible range of LEGO products, more than ever before in fact! A total of 677 minifigures and 779 sets from 38 themes have been released this year, making it almost impossible to select a favourite in each category.
Nevertheless, the Brickset team has been challenged to do just that and, after much deliberation, we have made the following selections.
© 2016 Brickset.com. Republication prohibited without prior permission.
Shopping at LEGO.com or Amazon?
Please use our links to help keep the forum online: LEGO.com • Amazon