Shopping at LEGO or Amazon?
Please use our links:
LEGO.com
•
Amazon
As an Amazon Associate we earn from qualifying purchases.
Island Xtreme Stunts 6740 "lite" alternate set/package? Help me solve a mystery
I need some help from the community to solve a puzzle. I went to retrieve all my Lego from my parents' garage a few months ago and started updating my brickset list (lots of fun! B) )
Anyway, I came across this - it is set 6740 Island Xtreme Stunts. It was a short lived series from Lego's terrible early 2000s era but I actually don't even remember getting this set... Someone must have given it to me while I was in my dark-ages. It had a companion set 6738.
So here is the mystery - my 6740 is different from 6740 on brickset.com
http://brickset.com/sets?query=6740
It is missing the 3rd level of the tower, the helicopter, the car, and a few mini figures. And of course the box is gray, not printed in color.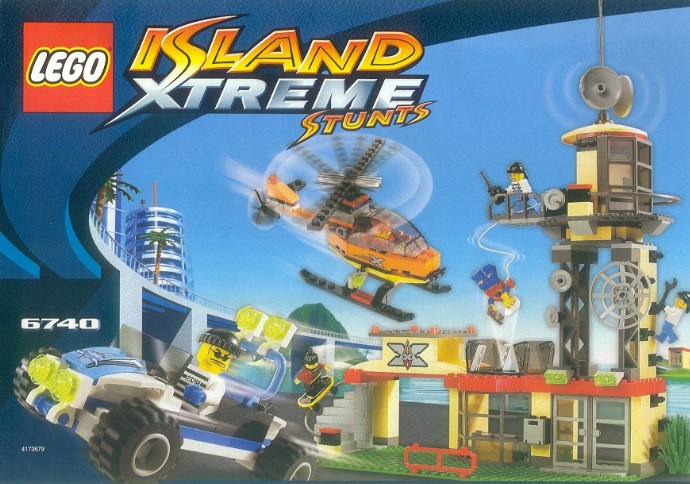 Any guess on why 6740 "Lite" exists and where it was sold? Brickset.com has no info on the "Lite" version. I'm guessing it was packaged with 6738 but I don't know that for sure. Both 6740 and 6738 were released in 2002 and I was living in the US during that time - and I still live in the US... so I think this is a US-only release. It's been bugging me for a few months now. Please help me solve the mystery.

Shopping at LEGO.com or Amazon?
Please use our links: LEGO.com • Amazon
Recent discussions • Categories • Privacy Policy • Brickset.com
Categories
15.7K

General

2.3K

Brickset

13.8K

Shopping

1.2K

Other
Brickset.com is a participant in the Amazon Services LLC Associates Program, the Amazon.com.ca, Inc. Associates Program and the Amazon EU Associates Programme, which are affiliate advertising programs designed to provide a means for sites to earn advertising fees by advertising and linking to Amazon.
As an Amazon Associate we earn from qualifying purchases.