Shopping at LEGO or Amazon?
Please use our links:
LEGO.com
•
Amazon
As an Amazon Associate we earn from qualifying purchases.
Show contest with radio controlled LEGO battle robots
Hello ;-)
We have just started the first epic battle of this kind with lego technic robots extended with electric components for remote control. And we plan to deliver a HD video at the end. Since friday we are online with a webpage and two trailer videos shows everything about the project: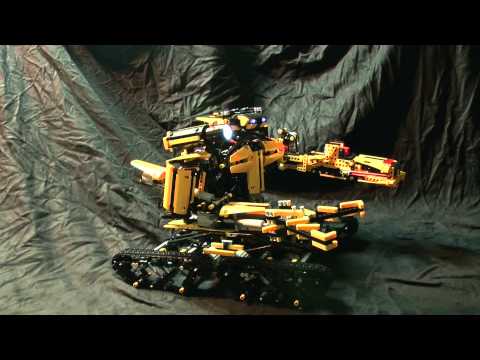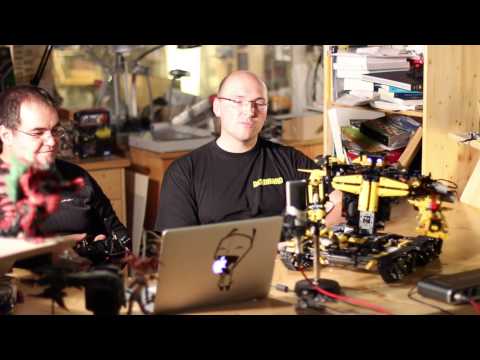 Now we are looking for peoples feedback, want to give them options to influence our video production or even join our crew. We are in advertisement phase right now for 1 month, and at mid of october the project will be available in KICKSTARTER.COM where we finale offer the video as download, DVD or Blu ray, and including artworks, posters, photo books, even the robots them selves and much much more.
We would be very happy to read a lot of feedback.
You can contact us and view our project at WWW.FREAKWAVE.DE
have a nice day!
Markus alias Rayjunx and crew
Shopping at LEGO.com or Amazon?
Please use our links: LEGO.com • Amazon
Howdy, Stranger!
It looks like you're new here. If you want to get involved, click one of these buttons!
Quick Links
Categories
2

Announcements

10.3K

General

13.2K

Shopping

2.1K

Brickset

1.1K

Other
Brickset.com is a participant in the Amazon Services LLC Associates Program, the Amazon.com.ca, Inc. Associates Program and the Amazon EU Associates Programme, which are affiliate advertising programs designed to provide a means for sites to earn advertising fees by advertising and linking to Amazon.
As an Amazon Associate we earn from qualifying purchases.