Good evening,
I am not sure I am posting this in the right section, so feel free to move it to the appropriate section if needed.
Anyway, I recently purchased off a clearance at target a lego toy story train set and would like to motorize it to put it under the christmas tree this year.
I have been a lego fan ever since I was a little kid (minus my dark years) but i have absolutely no knowledge of lego train sets.
I know this is not a set initially designed to be motorized, but I have seen tutorials over the web (this one for example: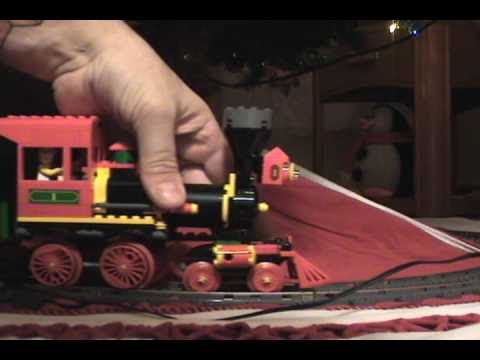 ) on how to do so.
My problem is I don't want the remote controlled type of train, I want my train to turn on as soon as i hit the light switch that will light the tree up. I think Lego only manufactures remote controllable trains from now on (until they realize their mistake?)
I don't know which part to get and where to get them at an affordable price. I've looked up some sets on ebay, but they're all very expensive, and im not sure any of them is the right one for me.
From what i've gathered, i need old train metal track pieces, one old motor, one speed regulator and its power adaptor.
I am open to any suggestion that would just let me use my train in the simple way i want to use it: if the tree is lit up, the train is going around it without anyone holding any sort of remote nor having to recharge batteries every now and then.
Thank you for your help!
Matt